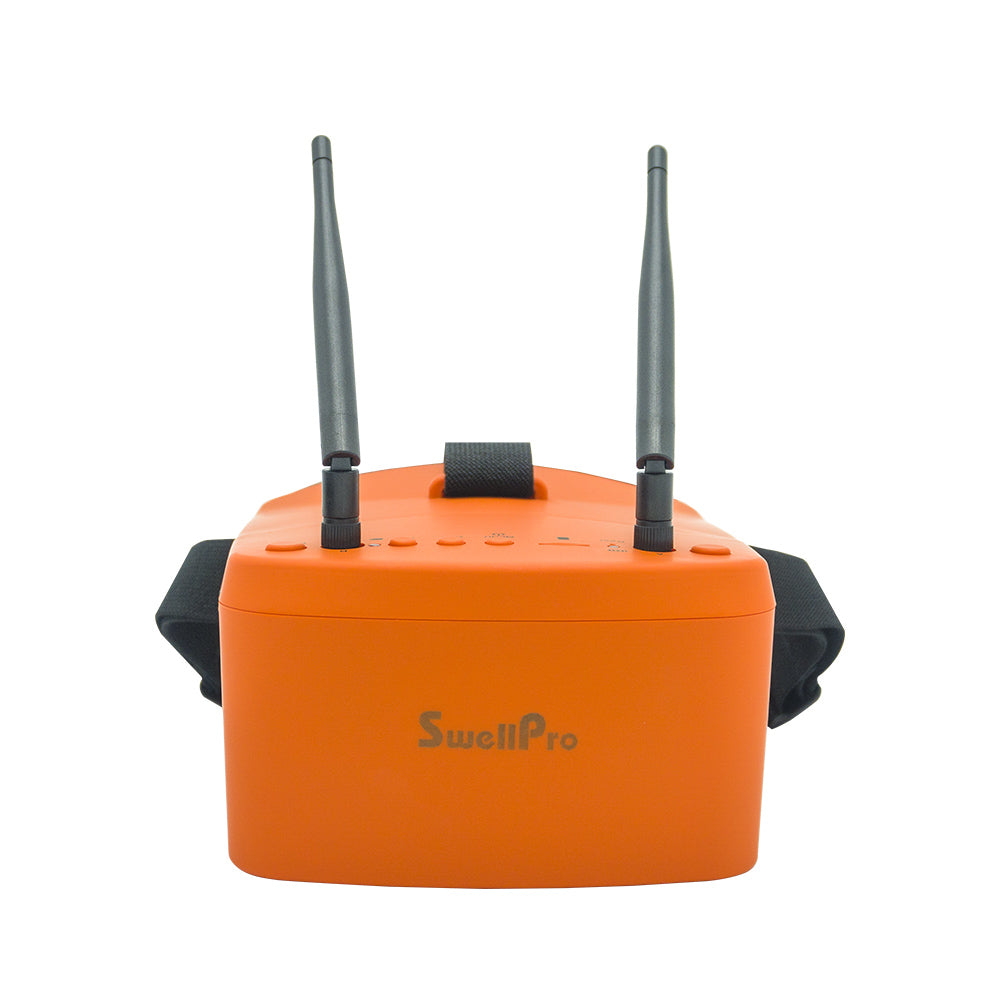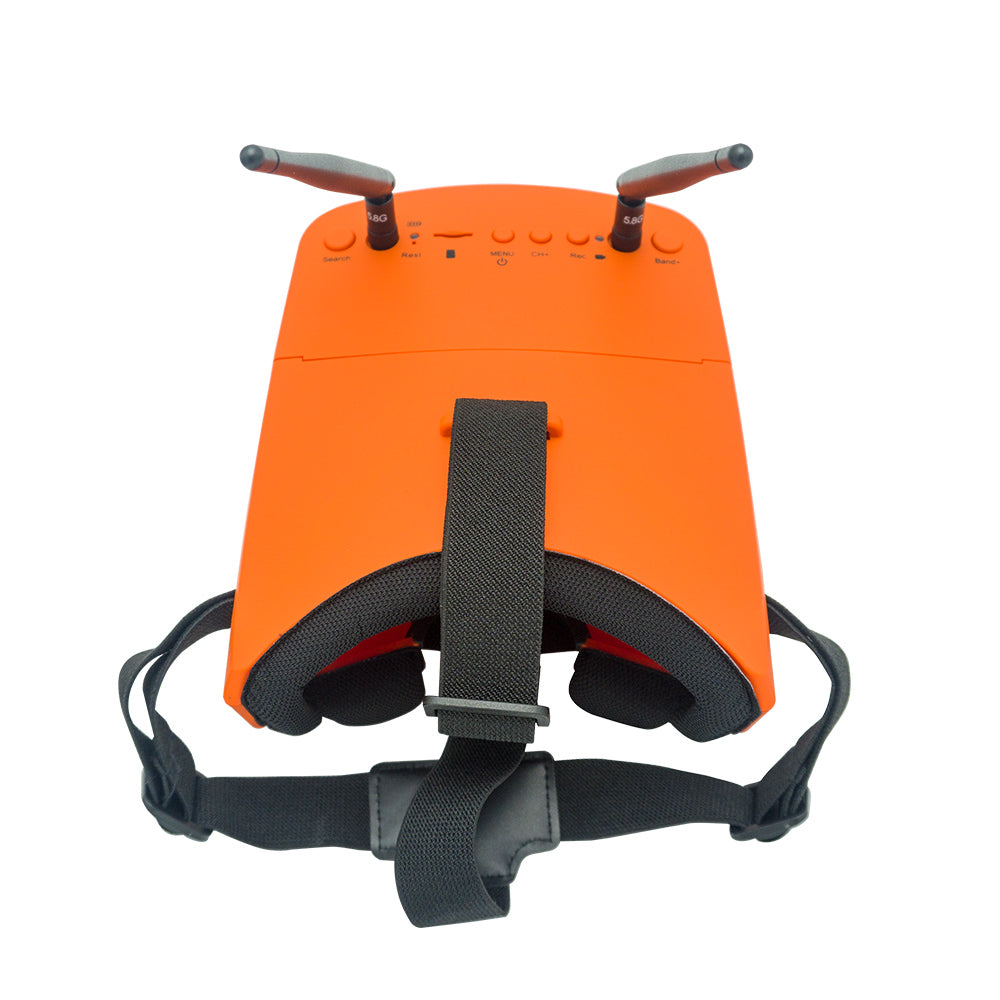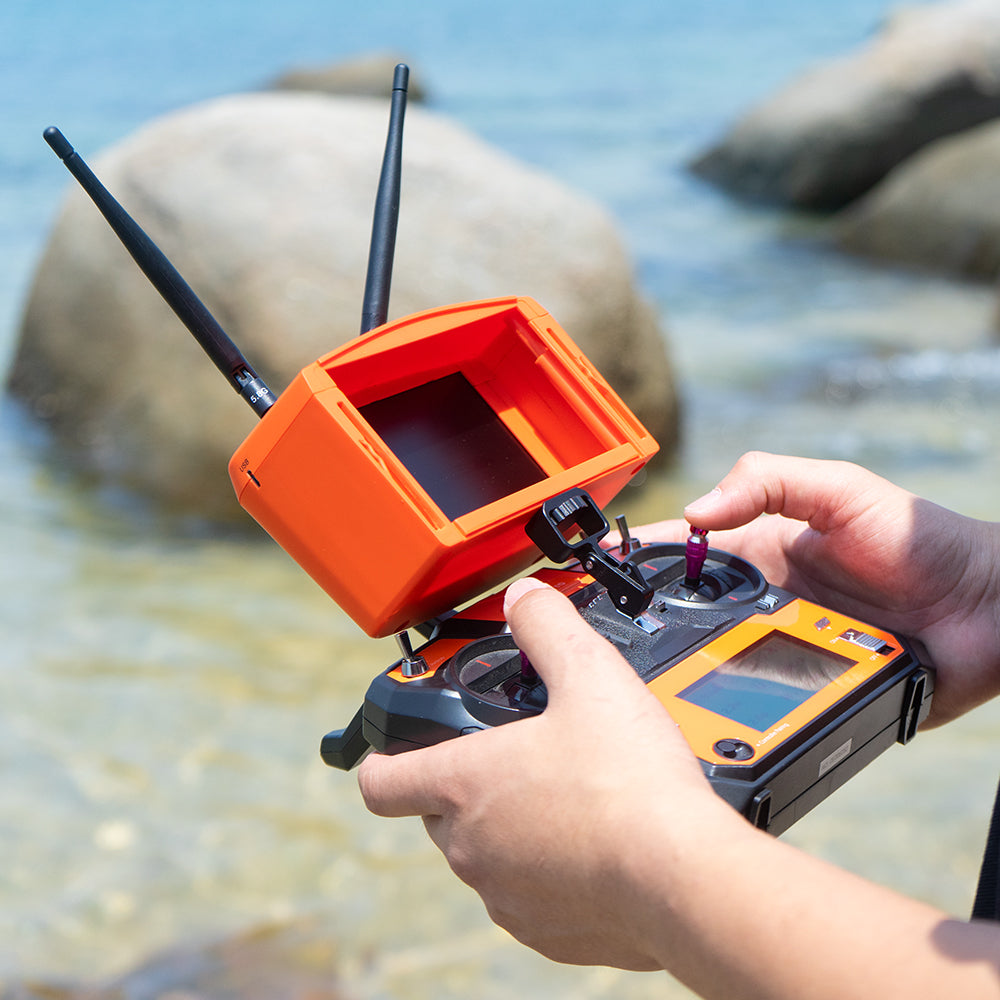 Dual Usage FPV screen & goggle (GL1)
Free shipping for order over $900.
Duty-free for USA, AU and NZ.
Buy now, pay later with Klarna.

Overview: GL-1 is an FPV goggle specially designed for Fisherman FD1, Spry+ and Splashdrone 3+, allowing for a better, immersive, frictionless experience for aerial filming, fishing and FPV racing.

Highlights:
Immersive Live view
Real-time recording
Reliable dual radio reception
High resolution and brightness
Specification:
Screen Size: 5''
Resolution: 800*480
Display Ratio: 16:9
Brightness: 300 cd/m²
Video Delay: Less than 20ms
Lens: 8x Fresnel lens with a light transmission of 92%
Antenna: RP-SMA male x2
USB: Charge only (maximum current is 500mA)
Card Slot: TF card with maximum support of 64G (recommended C10)
Recording Resolution: VGA/D1/HD configurable
Frame rate: 30 frames
Compression format: MJPEG
Video Format: AVI
Battery: 3.7V/2000mAh
Dimensions: 180* 140*84 mm
Weight: 393 g
In the box: FPV screen & goggle (GL1) × 1pcs
Compatibility: Fisherman FD1, Spry+, SplashDrone 3+
Tips: On Fisherman FD1, the GL1 FPV goggle should be used with the PL2-F payload release together.
Hi. I ordered the item for someone not myself cannot give you a review only that full filling and shipping the item was fast
A Quick Review of Dual Usage FPV screen & goggle (GL1
Although they look good and look functional, there are 3 things that left me unsatisfied and if I knew I wouldn't have made the purchase. The 3 things are:
The first, and for me the most important, is that because I wear medical glasses, with progressive lenses because I have astigmatism and farsightedness, I can't use GL1 because my face with my glasses doesn't fit (see attached video - https://youtu.be/QXaOckLKslc ) . A serious flaw of your Designer in my humble opinion;
- The second, it is planned to place part of the GL1 on the Radio Controller support, for which you include a piece and screw for that. But that doesn't work, because after tightening the screw all the way, the GL1 are loose (see attached video - https://youtu.be/QXaOckLKslc );
- The third refers to the poor insulation of light in the interior. That is, in an environment of intense sunlight, with the GL1 placed, it is more difficult to view the images projected on the screen due to excessive light, forcing us to increase the degree of brightness and contrast of the screen, with consequent consumption in excess of battery, and loss of quality in the image to be viewed, (see attached video - https://youtu.be/QXaOckLKslc ).
In short, it is a product with a good price / quality ratio, but …….. there could have been better attention to details of great importance, especially the first one I mentioned, that is, those who wear conventional glasses cannot use these GL1.
Hi Henrique, thanks for your suggestions, Swellpro will think seriously about those suggestions in the follow-up product development and production.
Subscribe now to receive exclusive offers and updates.
Get an Exclusive 5% Off Your First Purchase