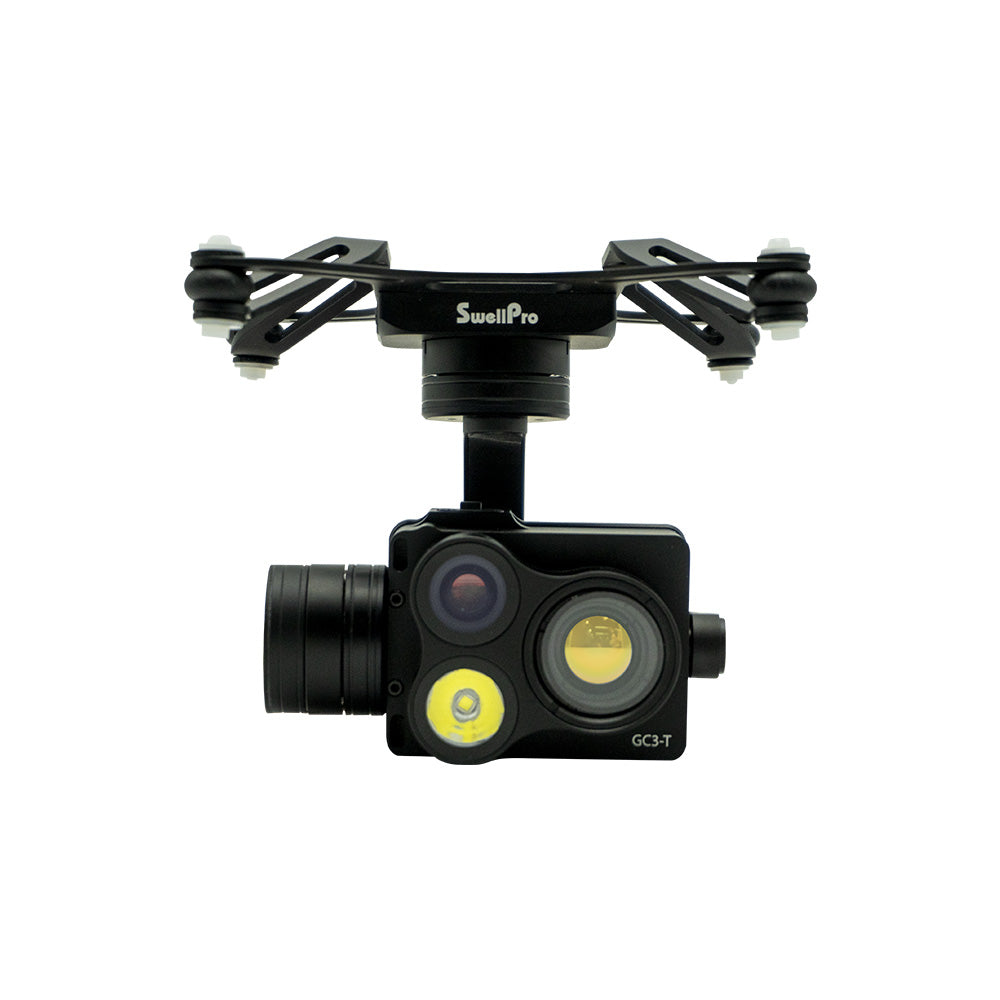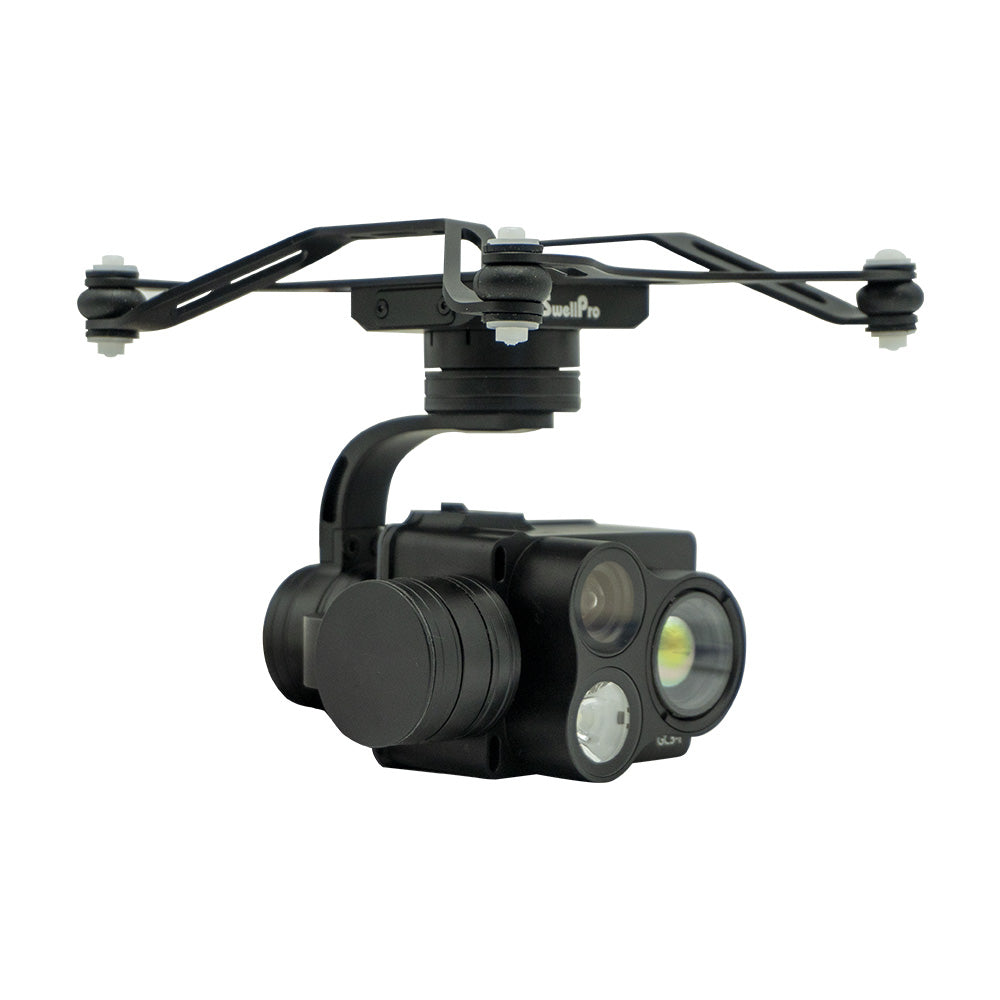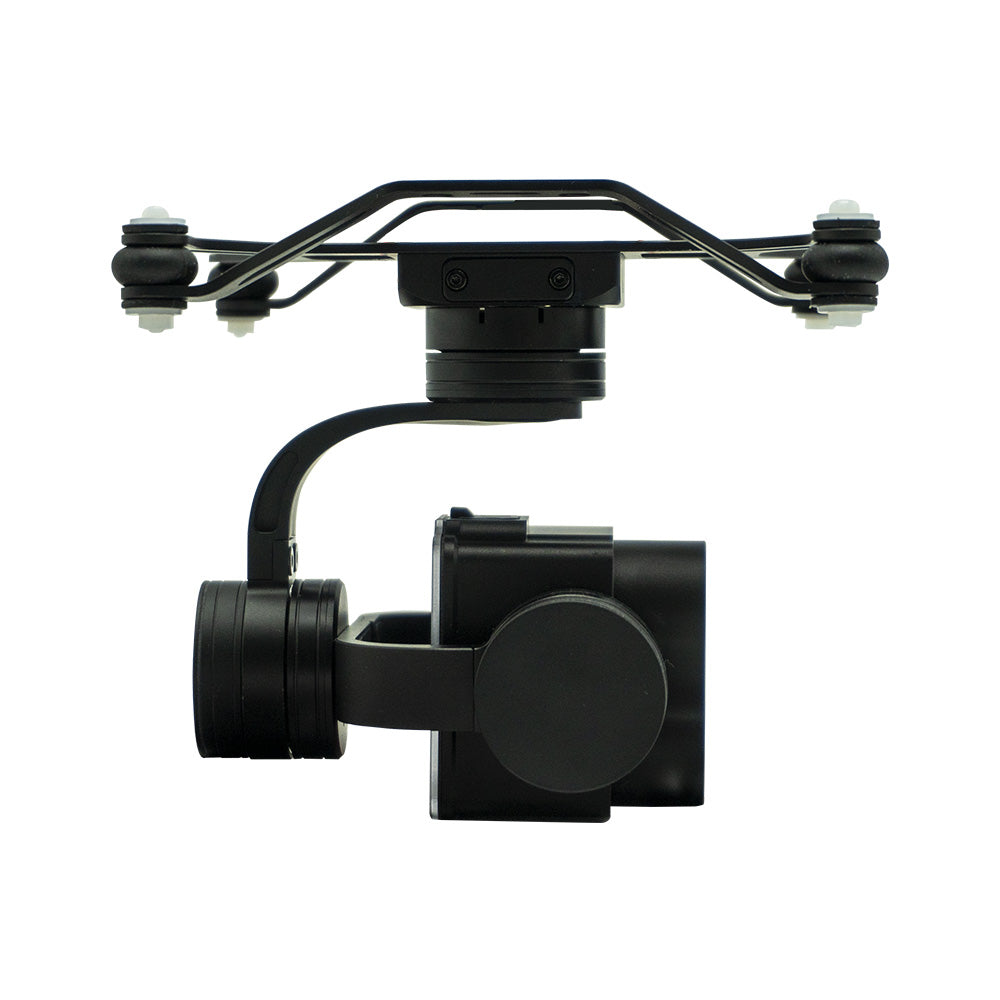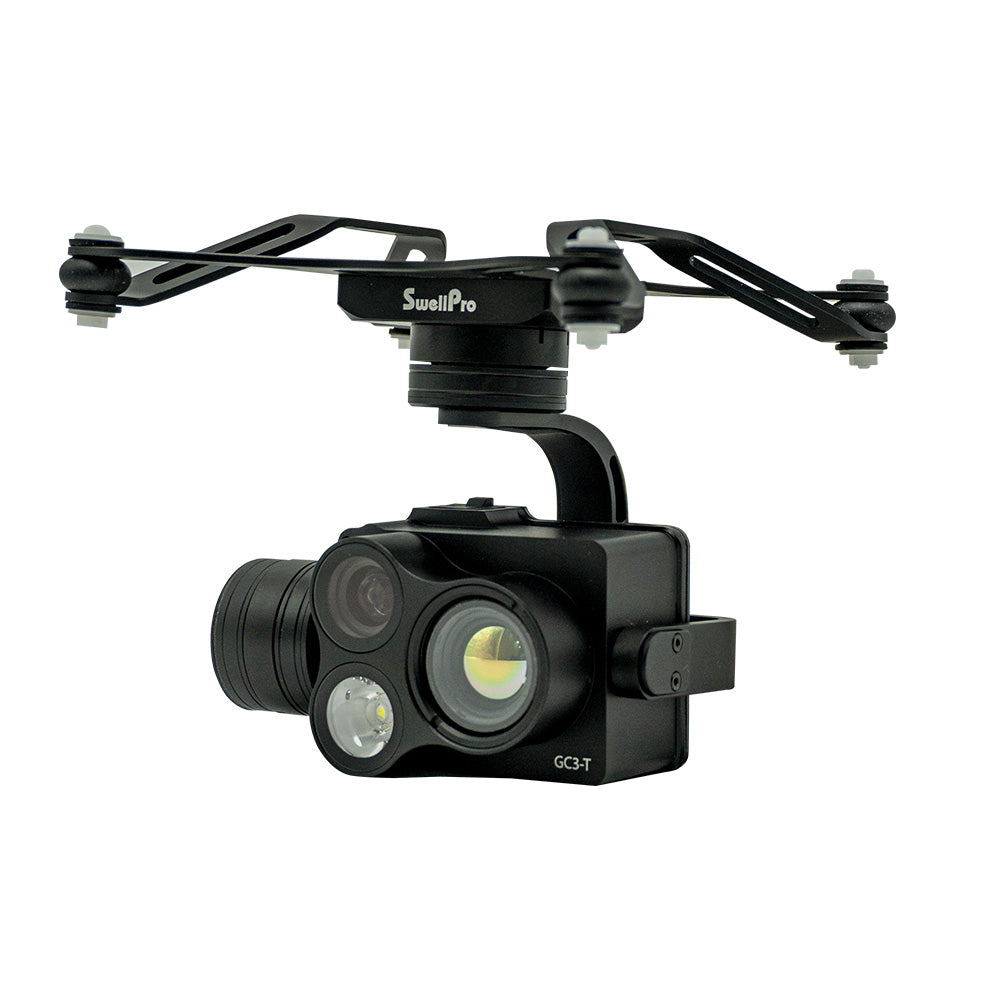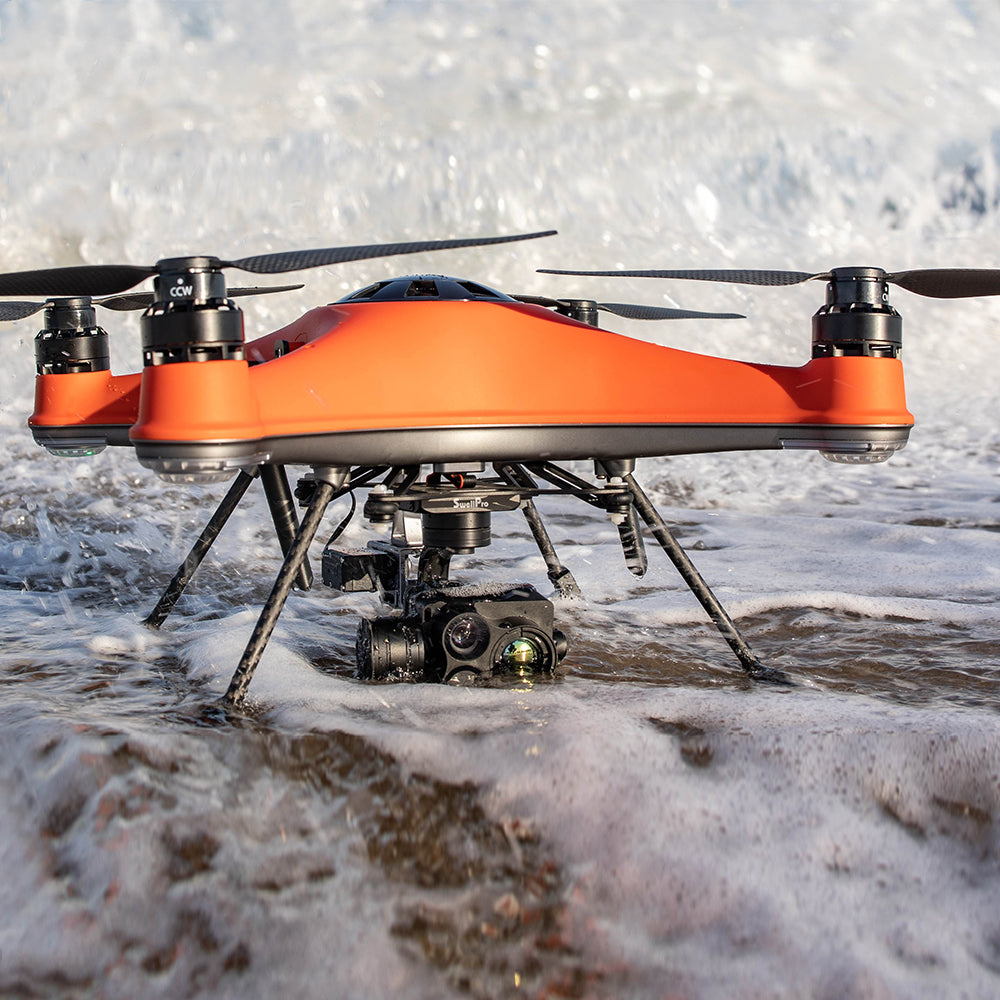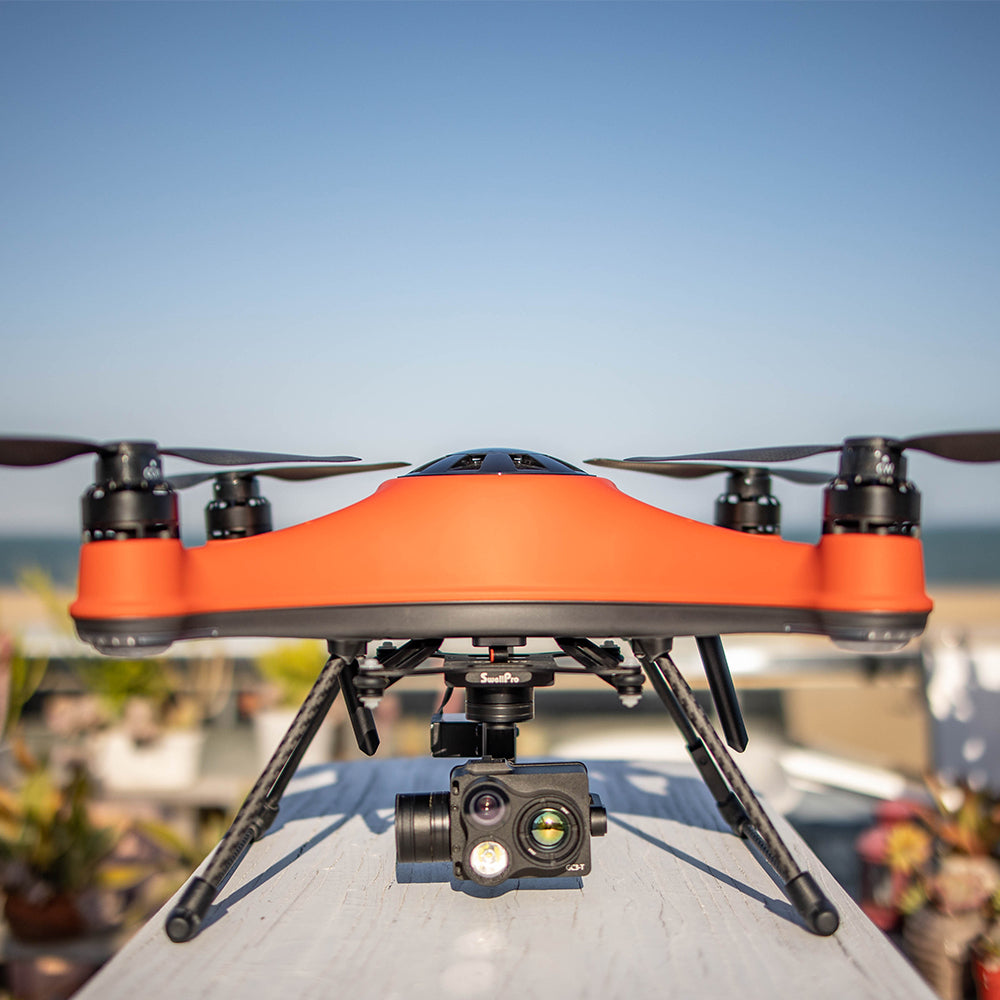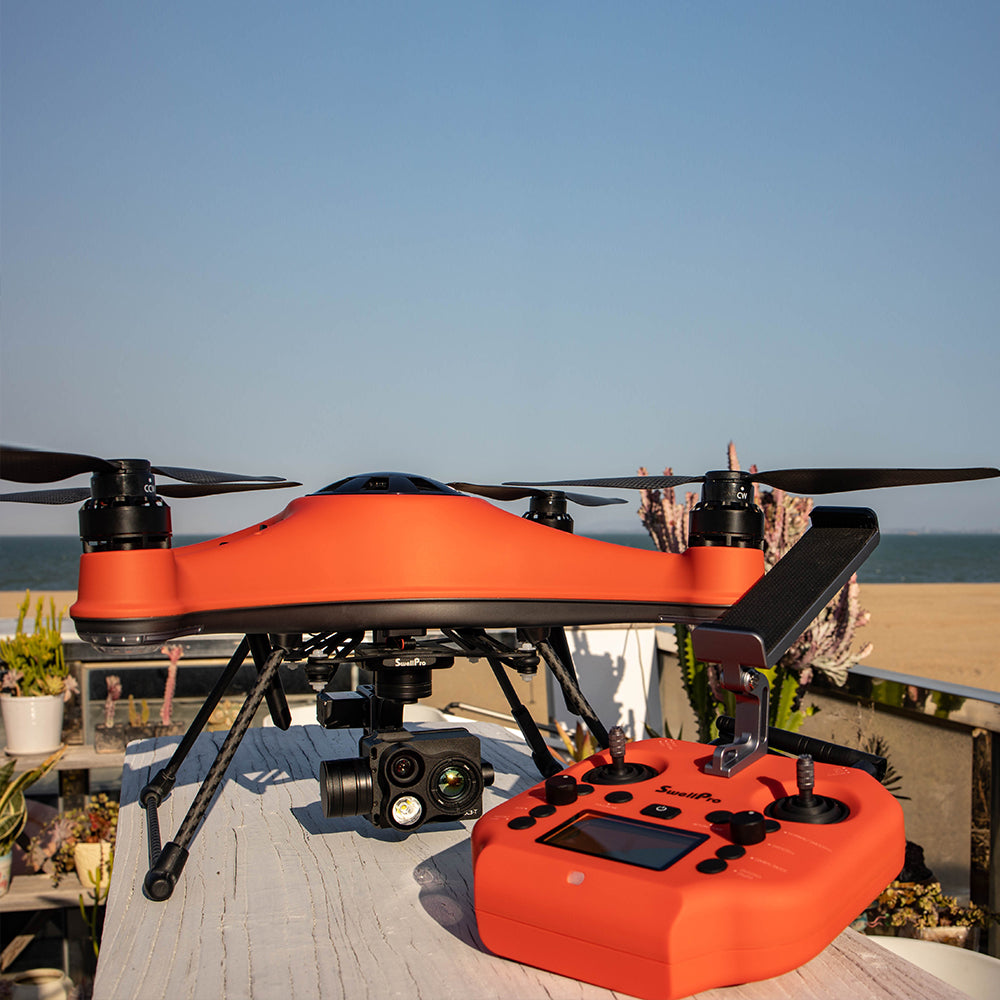 SwellPro GC3-T Waterproof 3-Axis Thermal Camera
Free shipping for order over $900.
Duty-free for USA, AU and NZ.
Buy now, pay later with Klarna.

SwellPro GC3-T Waterproof 3-Axis Thermal Camera
Overview:
SwellPro GC3-T is the world's first waterproof drone thermal camera. When adding GC3-T to SplashDrone 4, they present a powerful & affordable aerial thermal imaging solution for various industrial jobs. The dual-sensor provides both smooth infrared image and low-light image simultaneously, allowing operators to quickly identify objects and analyze situations in hard-to-reach locations with less time, less cost and little risks.
1The thermal sensor captures high resolution (640 x 512) and high sensitivity (≤ 50mk@f/1.0) infrared thermal images. It can detect temperature ranging from -20℃ to 150℃ / -4℉ to 932℉ with an accuracy of ±3℃ in real time.
2The low-light sensor captures 1080P true color images. When operators cannot identify the object of interest in the thermal image, they can switch to the low-light sensor to a further visual confirm.
3The built-in dimmable LED flashlight literally turns night into day, enabling the low-light sensor to capture more details in total darkness.
4Real-time on-screen display can provide data of the maximum, minimum, average and center temperatures detected by the thermal camera.
5Like the SplashDrone 4, GC3-T is fully IP67 waterproof and can work safely above the water and in all kinds of weather.
6Receive alerts with different color marks on the image when the object temperature goes above or below a set limit.
7Select different high contrast color palettes in various conditions to quickly find obvious anomalies.
8Smooth footage stabilized by 3-axis gimbal.
SplashDrone 4
Waterproof Rating: IP67 (aircraft)/IP66 remote controller
Max Takeoff Altitude: 120m (GPS) / ATTI - no limitation
Max Flight Speed: 22 m/s (ATTI)) / 10 m/s (GPS)
Max Flight Time: up to 20 mins
Max Flight Distance: 5 km
Max Payload Capacity: 2 kg
Operating Frequency: 5180 - 5875 MHz
Working Temperature: -10°C - 40°C
GC3-T
Waterproof Rating: IP67
Stabilization: 3-axis (tilt, pan, roll)
Weight: 430 g
Size: 134.5*134.5*117 mm
Memory Card: Micro SD card: supports up to 128GB of capacity, write speeds ≥ 40 MB/s, recommend using Class 10 or above, or with UHS-1 rating.
Working Temperature: -10°C - 40°C
Thermal sensor
Thermal Imager: Uncooled VOx Microbolometer
Sensor Resolution: 640 x 512 @50FPS
Focal length: 19mm
Aperture: f/1.0
FOV: 22°H x 18°V
IFOV: 0.63 mrad
Pixel Pitch: 12 μm
Low-light sensor
Sensors: 1/2" 2M Starlight CMOS
Lens: FOV: 92.6°
Burst mode: 3/5/10 shoots
Video resolution: FHD: 1920*1080@50fps | HD: 1280*720@50fps
Anti-flicker: Auto, 50Hz, 60Hz Max data stream: 64 Mbps Photo format: JPEG
Video format: MP4, MOV
Spectral Band: 8~14 μm
Sensitivity (NETD): ≤50mK @25°C, f/1.0 (≤40mK Configurable)
Scene Range: -20°C to +150°C (± 3°C)
Anti-flicker: Auto, 50Hz, 60Hz
Photo format: JPEG
Video format: MP4,MOV
Swellpro thermal camera
Have taken the thermal camera on 8 flights now, 3 during day to test out all features and 1 short night test flight and 4 long night test flights. No issues controlling the camera. It has numerous pallets, though I usually just use white hot and black hot. Note, the thermal camera has a day camera built it to it also.
The only issue is no digital zoom - I reported this and SP said they would add it to their future features list.
I plan on getting another - SP drone with another thermal camera (2 is 1).