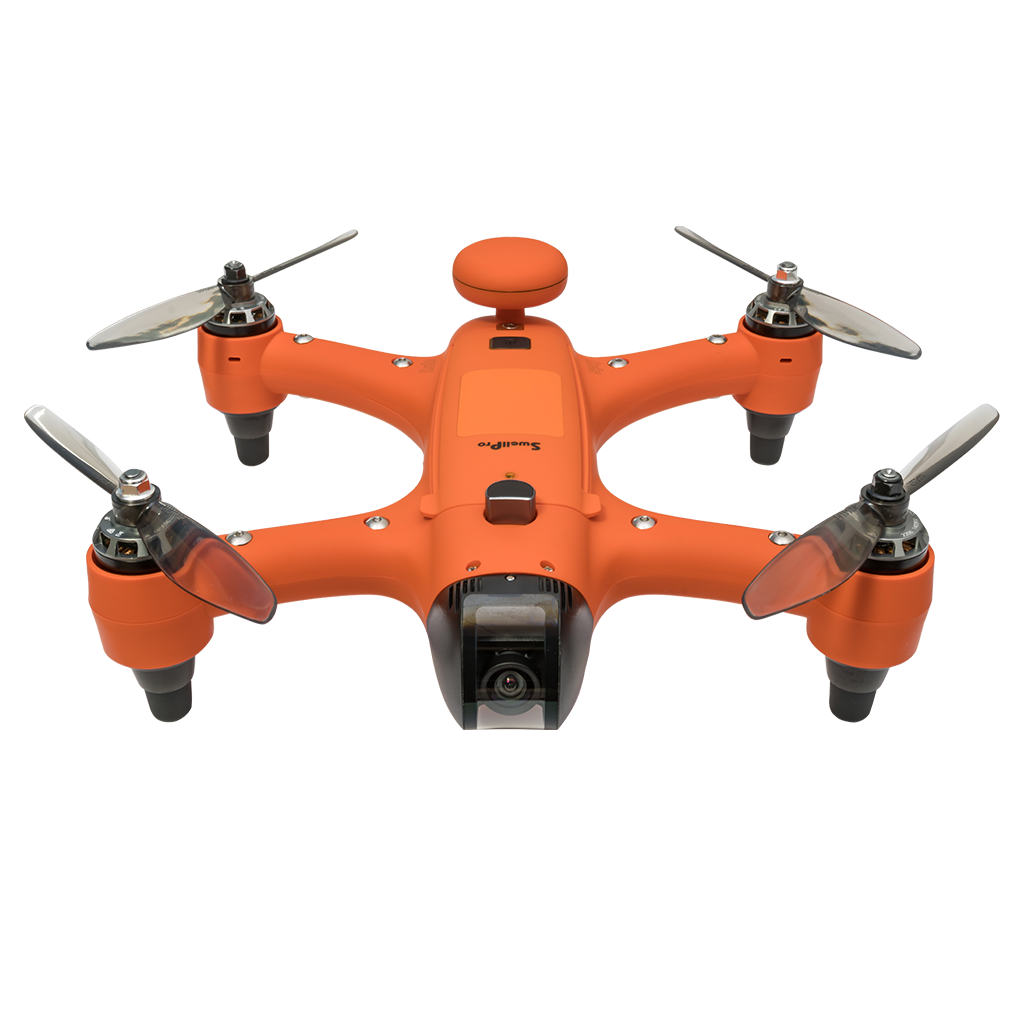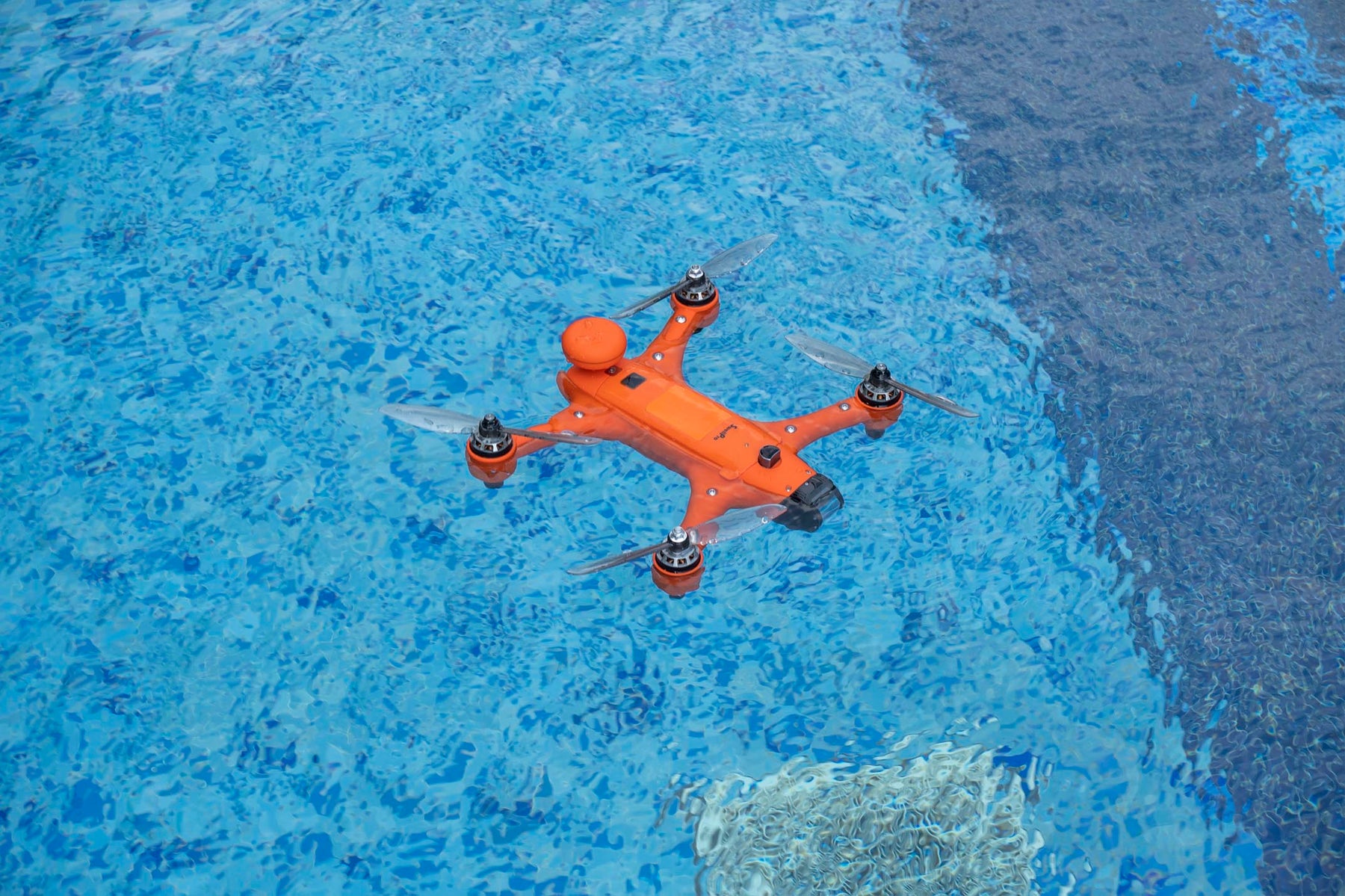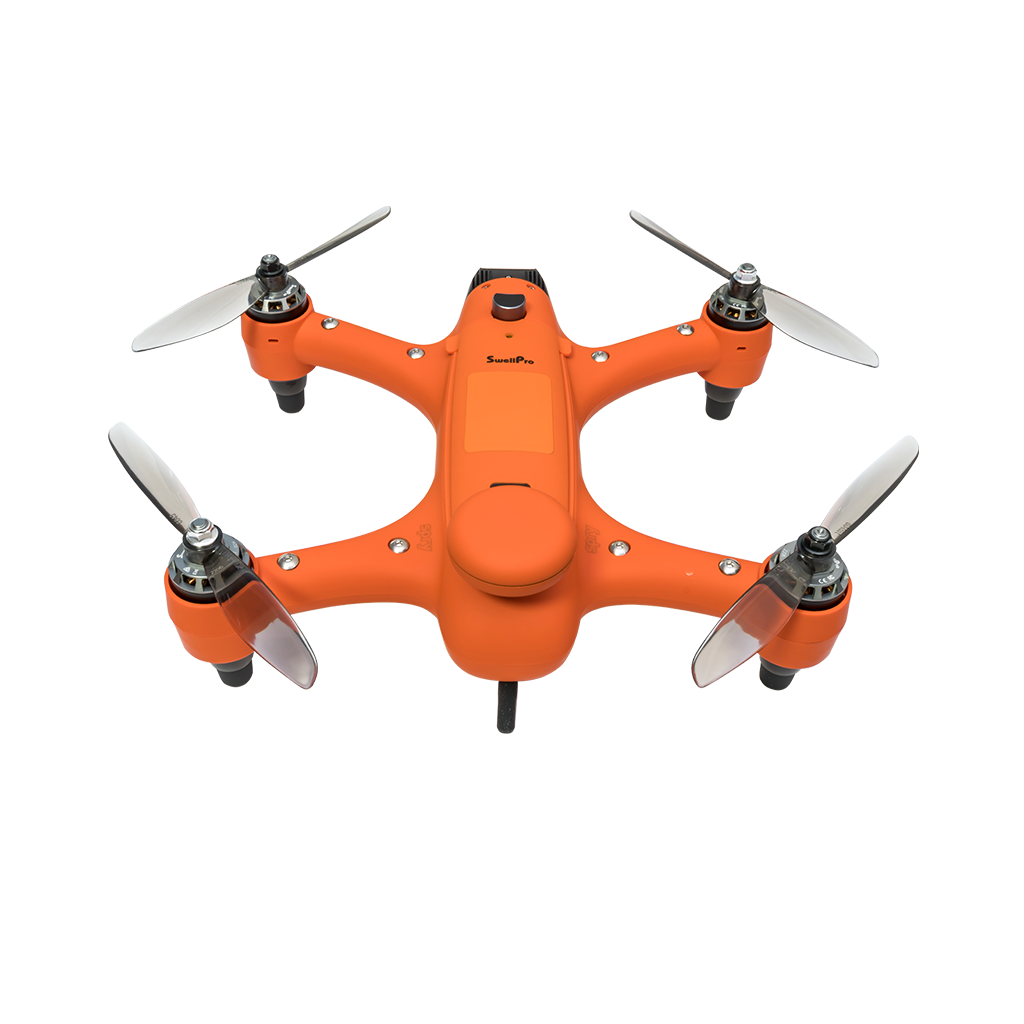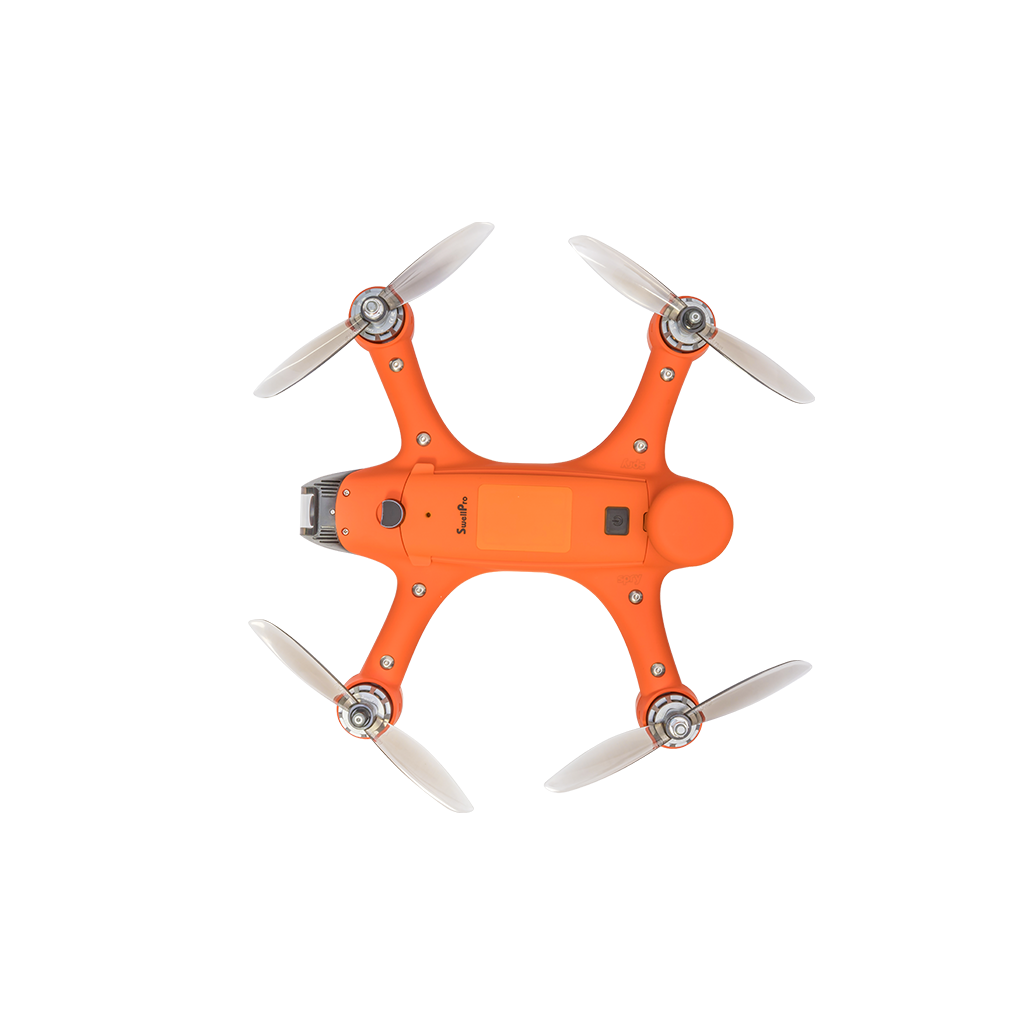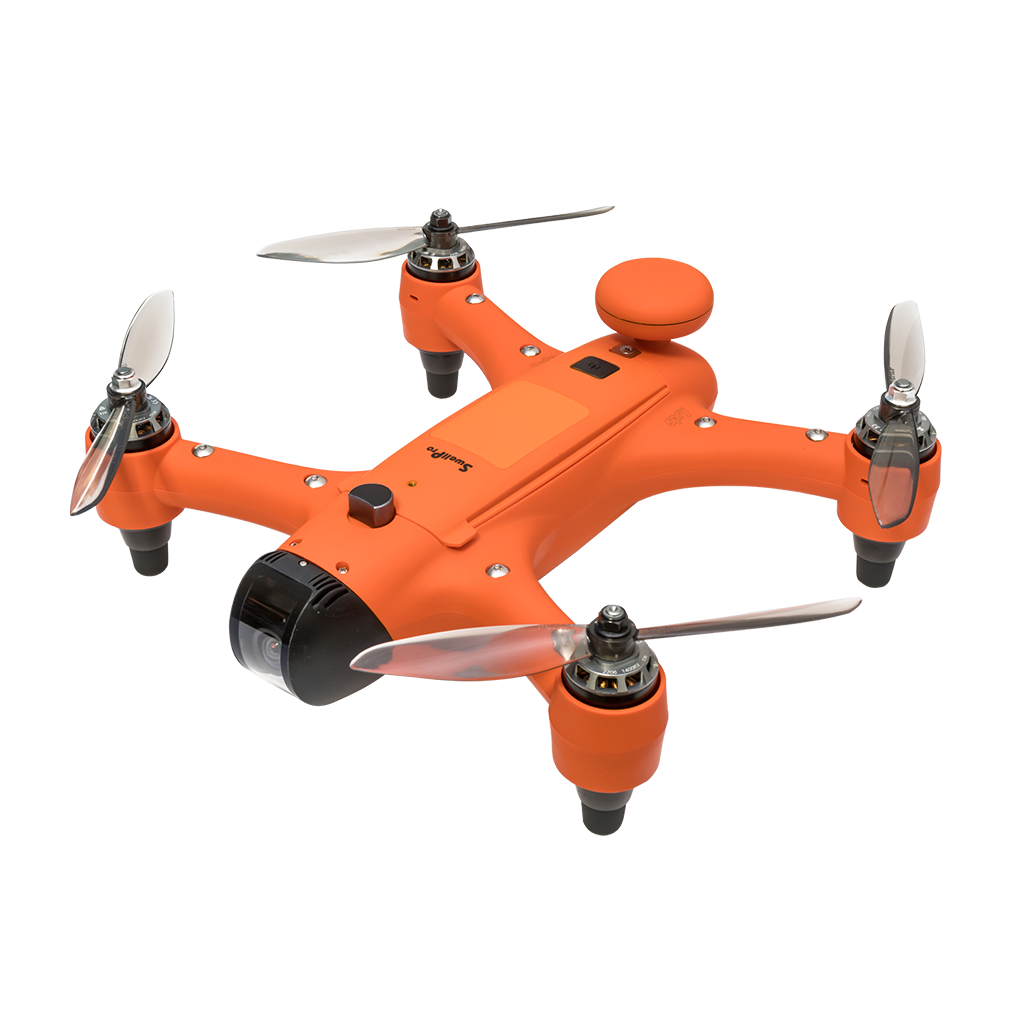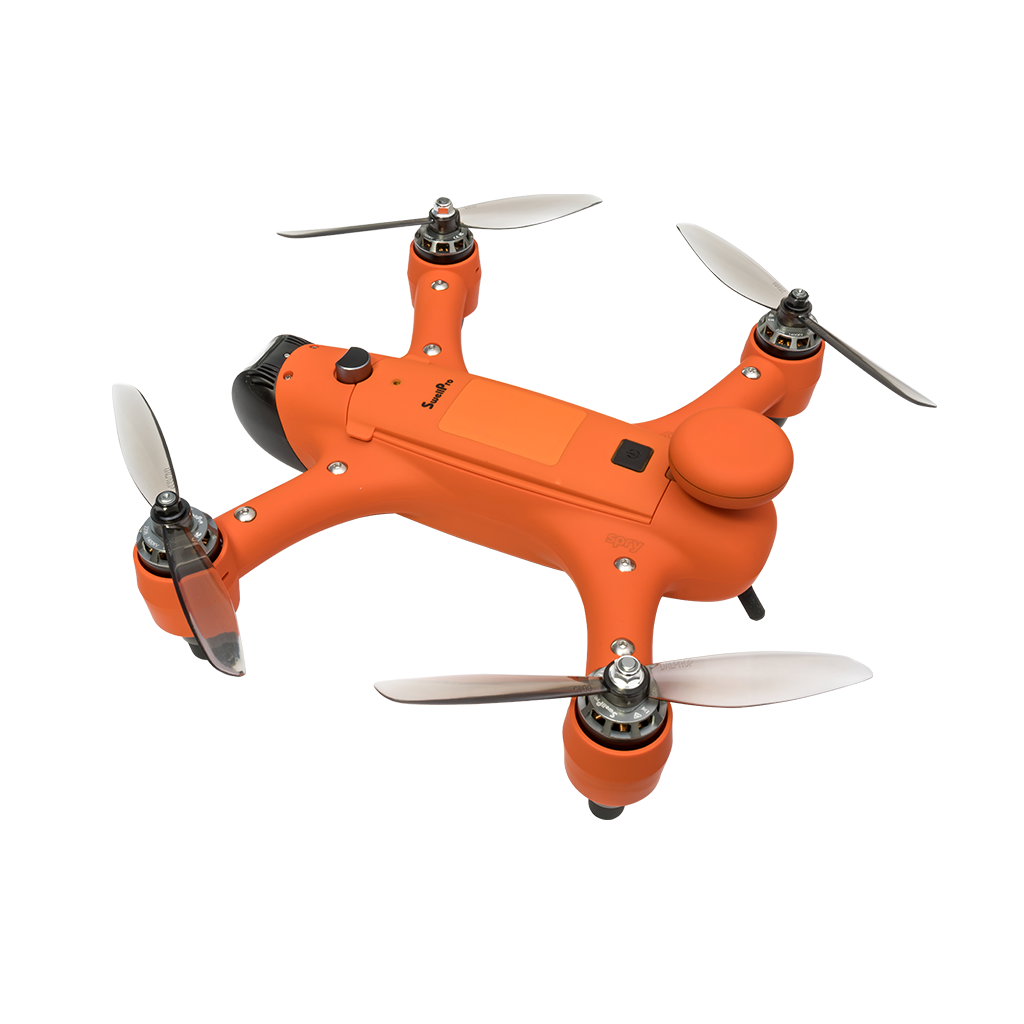 SwellPro® Spry+ Waterproof Action Drone(Discontinued)
Free shipping for order over US$900.
Duty-free for USA, AU and NZ.
Buy now, pay later with Klarna.

spry+
The all-in-one waterproof action drone is now getting even better
Watch Video
Completely waterproof, even the remote controller
The aircraft and remote controller of Spry+ are totally waterproof and corrosion-resistant. Landing and taking off from the water with 100% peace of mind as the Spry+ can safely float. The waterproof remote controller allows you to maneuver the aircraft while you are in the surf.
The mighty hybrid
Part aerial filming, part FPV racing
Real 4K Camera
Being small doesn't mean you have to compromise on image quality. Spry+'s onboard camera features a Sony 1/2.3'' CMOS sensor the can capture any action in sharp 4K/30FPS or 2.7K/60FPS video and crisp 12MP photos. The lens is specially-made to minimize the fisheye distortion for natural-looking images.
Unreal Image Stabilization
Spry+ used advanced EIS (electronic image stabilization) software to ensure smooth,shake-free footage.
Watch Video
Foil surfing footage with EIS shot on Spry+ in Indonesia
Dome for better image quality
Spry+'s camera is enclosed in a toughened glass dome to resist water. The glass of the dome is optically engineered and coated to increase transparency and minimize distortion. A specially-made shade can filter out excessive glare often found on the water and snow. Another layer of hydrophobic coating ensures no sticky water drops on the dome right after the drone hit a wave.
Maximized light transmission
Racing-level speed
The compact waterproof body is streamlined for reduced air drag and turbulence. A fpv-racing-level propulsion system pushes the top speed to 65 KM/H in manual mode.The Spry+ can accelerate from 0 to 65 KM/H in just 5 seconds. Chasing high-speed sailboats or kite surfers is now an easy piece.
Zero-latency video feedback
Built-in color display
You don't need to use your phone.Get real-time high-definition video feed from the Spry+'s camera together with its current flight status on a waterproof built-in LED screen.
Immersive FPV fly
Put the new GL1 FPV Goggles on and feel the thrill of flying the Spry+ in a fantastic cockpit view. The detachable omnidirectional antennas ensure stable and clear image quality in all directions and at all times.
GL1 FPV Goggle(optional)
4 flight modes for pilots of all levels
GPS mode
Rock steady automatic hovering at fixed GPS location and altitude.
ATTI mode
Only maintain its current altitude for more piloting freedom.
Manual mode
Completely free-style without any position holding.
Acro mode
the next-level manual mode that unleashes the full power of Spry+ for well skilled pilots.
Reminder: In Acro mode, Spry+ can be super fast and even do some extreme acrobatics like flip in the air.ACRO mode is not available by default. It can only be unlocked with proper firmware configuration and used with special designed ACRO remote controller.
Return to me
Want to retrieve the drone on a moving boat?With built-in GPS in the remote controller,the Spry+ can automatically return to the position of the remote controller rather than its original take-off point.
Follow me
The Spry+ relentless senses the position of the remote controller and can automatically follows you at a set distance and height.Always keep you in the frame - no matter where your next move is - from an angle.
Orbit around me
In circle mode, Spry+ can orbit around a central point at a set radius and keep the subject centered in the camera frame.
Sky trolling fishing
In addition to capturing stunning aerial footage, Spry+ can also be a fishing drone.Added with the TrollSafe, the Spry+ can automatically release fishing line and baits when the tension on the line exceeds a certain threshold. Quick and easy to set up in just a few minutes. Lure and troll fishing, hover fishing and long range casting, everything you want.
P.S. It is super compact and portable
All-in-one Waterproof Action Drone
Good evening I wanted to know when
SwellPro® Spry+ Waterproof Action Drone . and available for sale
Nice Waterproof Drone
Bought this drone for my husband and he is always out flying it behind the boat. Gets great pictures of our grandson on the water.
Totally waterproof.
Hello Ignatius
Your order SW6791 was shipped by one package, tracking number is UPS 1Z35928A0420207772 .
All bundle products (including 1pcs trollsafe and 1pcs PL1-F payload release) in this package. Please check carefully.
If you still can't found it, please send some photos of what did you received to us check it.
This Spry+ is much better than I expected.
Shopping on the manufacturer's website was quick and easy. I always knew exactly where my package was. The tracking option is perfect. I received the product from a Fedex supplier in perfect condition. After unpacking, I used the drone in the pool. It has a very strong structure, a massive little drone. It has an incredible pre-programmed flight feature, I love some of it. My favorite could be the speed of the Spry+, it could also be an FPV drone.
It was a good decision to buy an additional propeller and battery, I use it a lot. For me, the 1080 / 60fps video size is sufficient and the quality is impressive. I'm thinking hard about buying a GL1 FPV Goggle but I'm practicing with the drone without it for now.
Spry Plus
Well love the drone it was made for people just getting into drones and for pros all around drone for everything. The video is awesome 4k 30 frames per second. Water proof is a huge plus for us that do a lot of boating. I have several g Gopro cameras but they can't fly so the Spry+ drone was the fix for that problem. I have not be able to connect it to my I Phone but it has a remote control box that works just fine. I will see if i can find more information on the phone hook up but for now you can't go wrong with this drone. I also made a short video of my first time flying this drome it was windy 5 to 15 mph but the drone did a great job using gps mode. The follow me mode works great and circle mode also not one problem with any of the functions on the remote control. I for one think for the price this is a awesome drone it is not a 3000 dollar or more drone it is under a grand and you get a lot for that. Some people think it should be like best drone ever made that is not the case it is something most people can afford and have fun with and make some nice youtube videos and no other drone is water proof so tell the high dollar drone to try dropping in the water see what happen to that 5000 dollar drone haha Thanks SwellPro for making a awesome drone
Swellpro spry
Great unit especially for boat use ie wet landings.
Only issue I have is the android phone app won't load maps. Development team is looking into it
Great drone
Over all this is a great drone for something be with little experience. Instruction manual is informative yet in some areas vague. Camera takes amazing footage, have had som issues with corrupted files on micro sd which is probably my error. I haven't tested in water just yet but as soon as I'm comfortable that will be tested. Overall very well built, however I recommend buying extra lens domes due to it is exposed on the nose of the drone and the glass is thin. The video feed to the remote has static but may improve with less equipment around to interfere.
I purchased this particular drone for taking to the lake and getting footage of wakeboarding, lounging and all around fun. With the nice case that comes with it I will easily be able to stow it in my boat worry free.
Subscribe now to receive exclusive offers and product updates.
Get an Extra 5% Off on Your First Purchase Order