SwellPro - Fishing Drone Pathfinder
Since 2015
SwellPro is the first and the only company who makes purpose-built waterproof fishing drones that come with integrated bait release mechanism and camera. Since 2015, SwellPro's fishing drones have helped hundreds of thousands of fishermen drastically extend their casting range and land deep sea fish on the shore without using a boat or kayak. Our footprint have expanded along the coastlines in the United States, Australia, New Zealand, South Africa and many other countries.
Best Waterproof Fishing Drones
Advantages of SwellPro Drones
for Surf Fishing
Cast Further
SwellPro fishing drones can fly baits out for up to 5 km or 3 miles away from the shore, allowing fishermen to target species in deeper waters without haveing to use a kayak or a boat.
Catch More Fish
SwellPro fishing drones have the capacity to carry one line set with up to 10 baited hooks - multiply your surf fishing productivity.
Catch Bigger Fish
Fishermen can cast big live baits at a longer distance with the drone to catch big-game fish like shark or tuna from the shore rather than from a boat.
Easy Fish Finding
Fitted with high resolution camera, SwellPro fishing drones can quickly scout for fish from the above. Fishermen can also read the tide, waves and water colors from the drone's footage for finding fishing spots.
Auto-bait Dropping
With built-in GPS, fishermen can save fishing spots on the map of the drone's APP. Next time, they make the drone automatically fly to the marked spots and drop baits - more time on fishing less time on flying.
100% Cast Accuracy
Watching the camera's live footage, fisherman can control the drone to drop the line near the fish at the right time - get more and larger fish to bite faster with less baits.
Large Bait Capacity
Large batteries, high-thrust motors and highly efficient propellers powers the drone to safely lift baits of up to 3.5 kg / 7.7 lbs. Unnecessary weight are removed from the drone for longer flight time.
Sea-waterproof
SwellPro makes the world's only waterproof fishing drone that can float on the water. Both the motors and internal electronics are coated for corrosion-resistance.
High Wind-resistance
With strong propulsion and aerodynamic airframe, SwellPro fishing drone can hover and fly without any issues in strong winds of up to 44 mph / 20 m/s.
Freshwater Fish Finding & Pre-bating
Freshwater fishermen can connect a sonar fish finder to the SplashDrone 4 and fly the drone over the lake to quickly detect fish. They can instantly see fish visuals and water depth on the drone's APP. To further improve catch rate, the fishing drone can integrate a pre-bait release for attracting fish to one particular location with food.
Offshore Fish Finding & Bait Dropping
Offshore fishermen have been using SwellPro fishing drone to scan for paddies, boils, birds or just spot fish near the surface ahead of their boat. This saves hours of countless sailing in wrong direction and reduce fuel use. Instead of driving boats there to scare off the fish school, they quickly fly the baited line out with the drone away from the boat and release it into the fish clusters.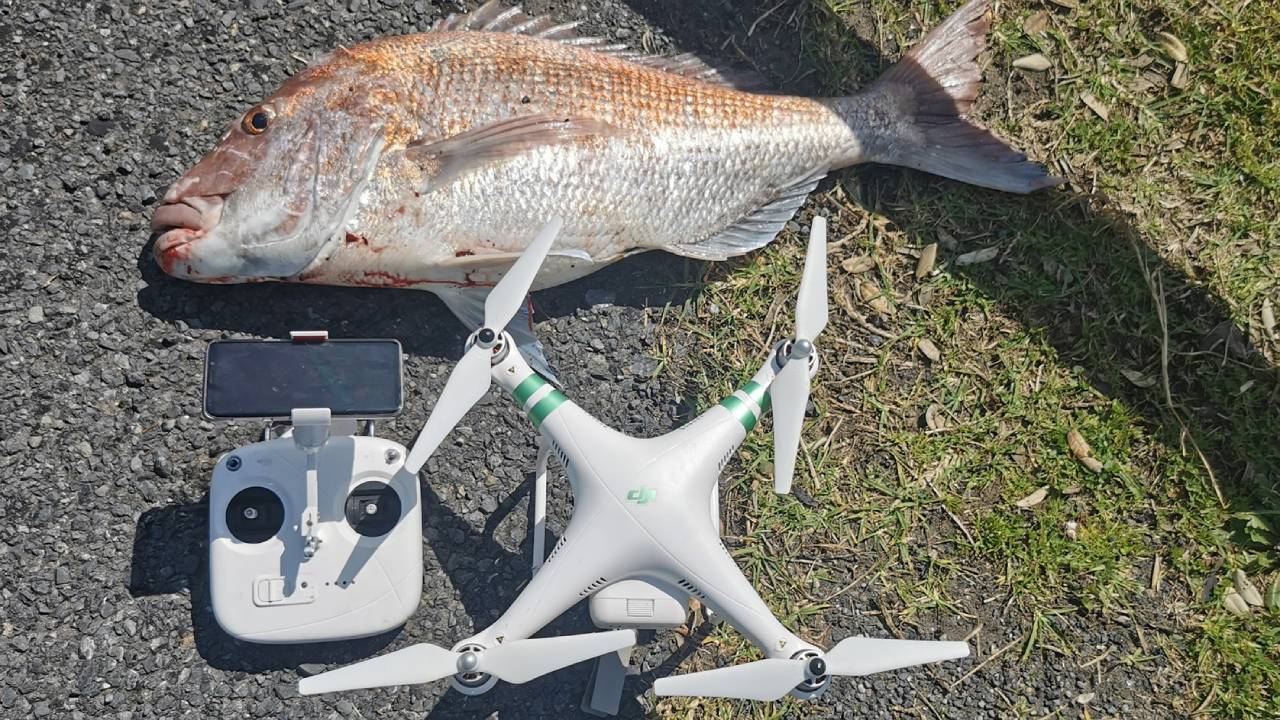 May 29, 2023 Eric Hu
Wait! DJI drones are never designed for fishing.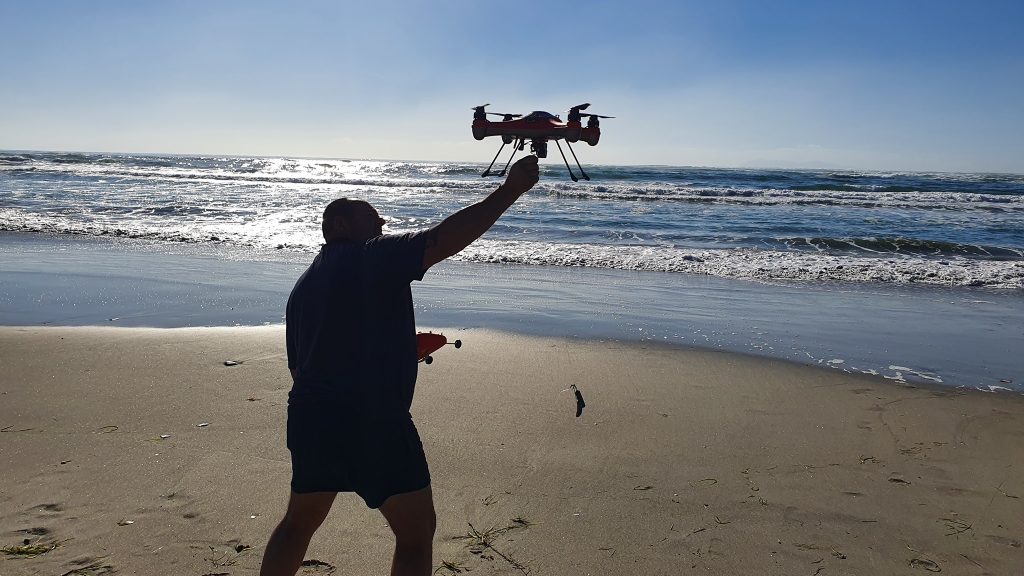 Sep 20, 2022 Eric Hu
Learn the right way to set up your drone for bait dropping and what are the best tackle for drone fishing.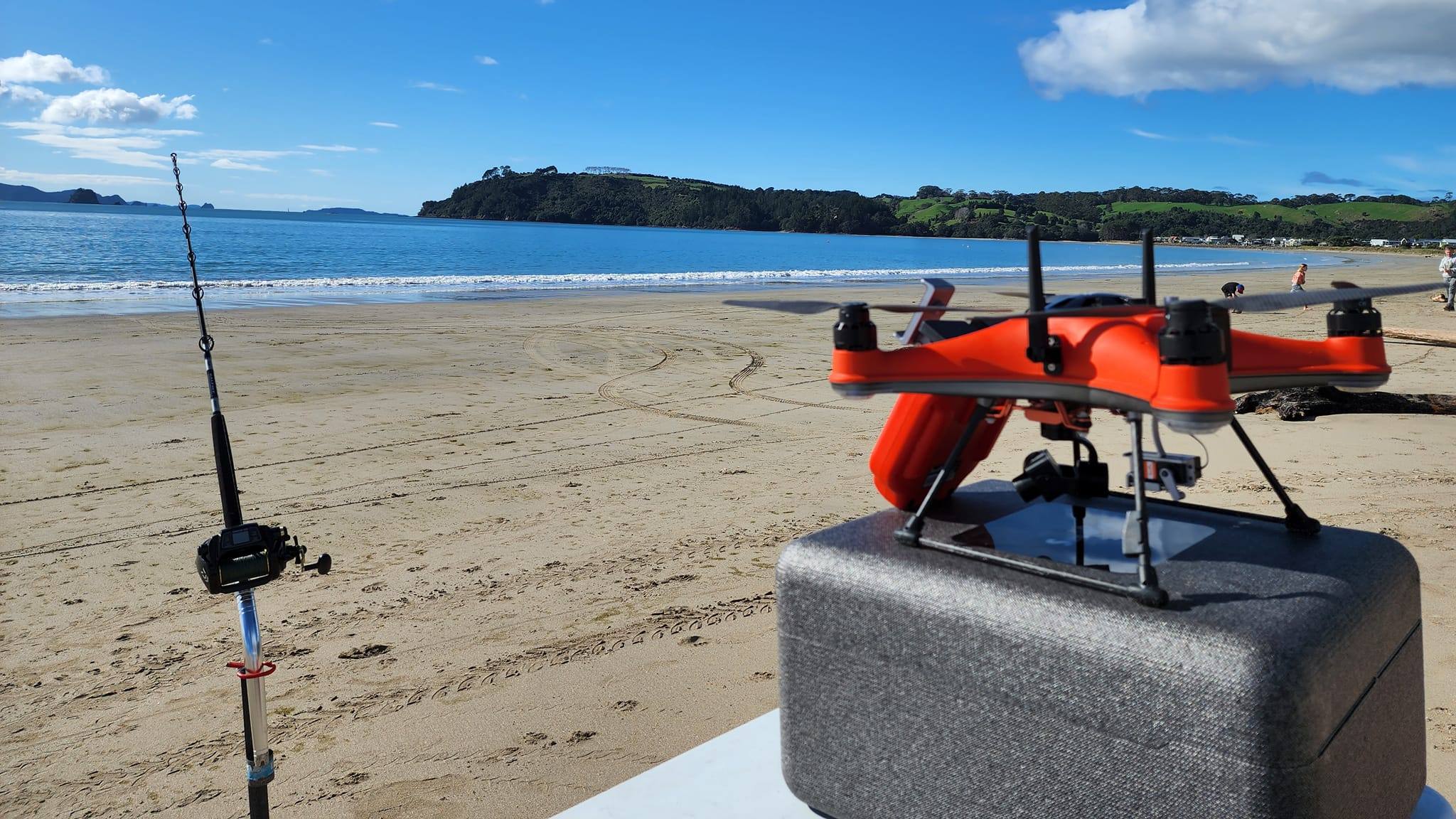 Aug 23, 2022 Eric Hu
Drone revolutionized the game of saltwater fishing with its long surfcasting range and increased catch rate.