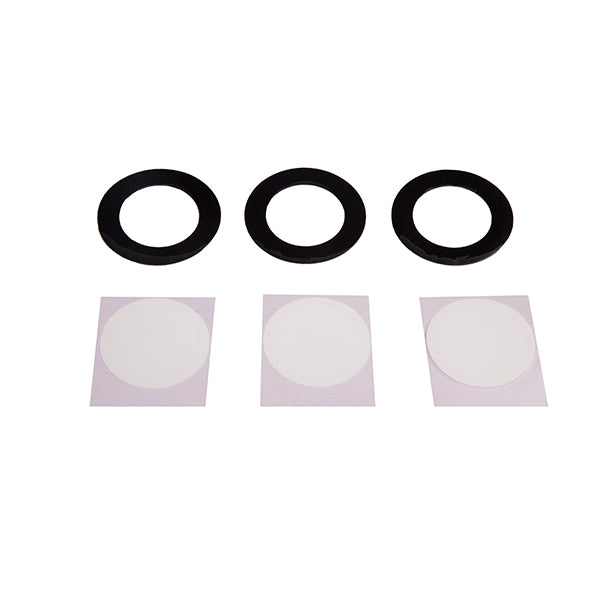 Fisherman FD1 Waterproof Barometric Membrane
Free shipping for order over $900.
Duty-free for USA, AU and NZ.
Buy now, pay later with Klarna.

Overview: The waterproof barometric membrane is SwellPro's featured technology. It allows air to pass through the internal chamber of the aircraft to ensure the barometer's proper functioning yet keeps the water from getting in to ensure the Fisherman's all waterproof design. 

Important:
You should pay special attention to the proper use of waterproof barometric membrane during your operation.
• Rinse the waterproof barometric membrane thoroughly with freshwater every time after flying.
• If the aircraft is not flying stably during hovering, or the aircraft is not flying normally during ascend or descend, the waterproof barometric membrane might be damage. Please take off the top barometric membrane cover and replace the waterproof barometric membrane.
How to replace the waterproof barometric membrane:
1. Use a sharp tool (such as a knife) to remove the adhesive, then take off the top cover.
2. Peel off the old waterproof barometric membrane. Clean the surface barometric vent and make sure there is no residue on the surface.
3. Remove the 3M paper from the waterproof barometric membrane and press it firmly on the barometric vent to ensure a tight seal.
4. Attach the adhesive to the top cover and press it down over the waterproof barometric membrane.
In the Box: Waterproof Membrane and GPS Module Adhesive x 1 set 
Compatibility: Fisherman FD1
Fisherman max 2
It's wonderful to have it , great design and it does what the drone makers said about it .
Waterproof membrane
I have not yet installed the membrane however the Purchase and shipping was very easy. Thank you SwellPro.
Waterproof Barometric Membrane for Fisherman FD1
fast service
very ease to order and got it on time.
Subscribe now to receive exclusive offers and product updates.
Get an Extra 5% Off on Your Black Friday Order