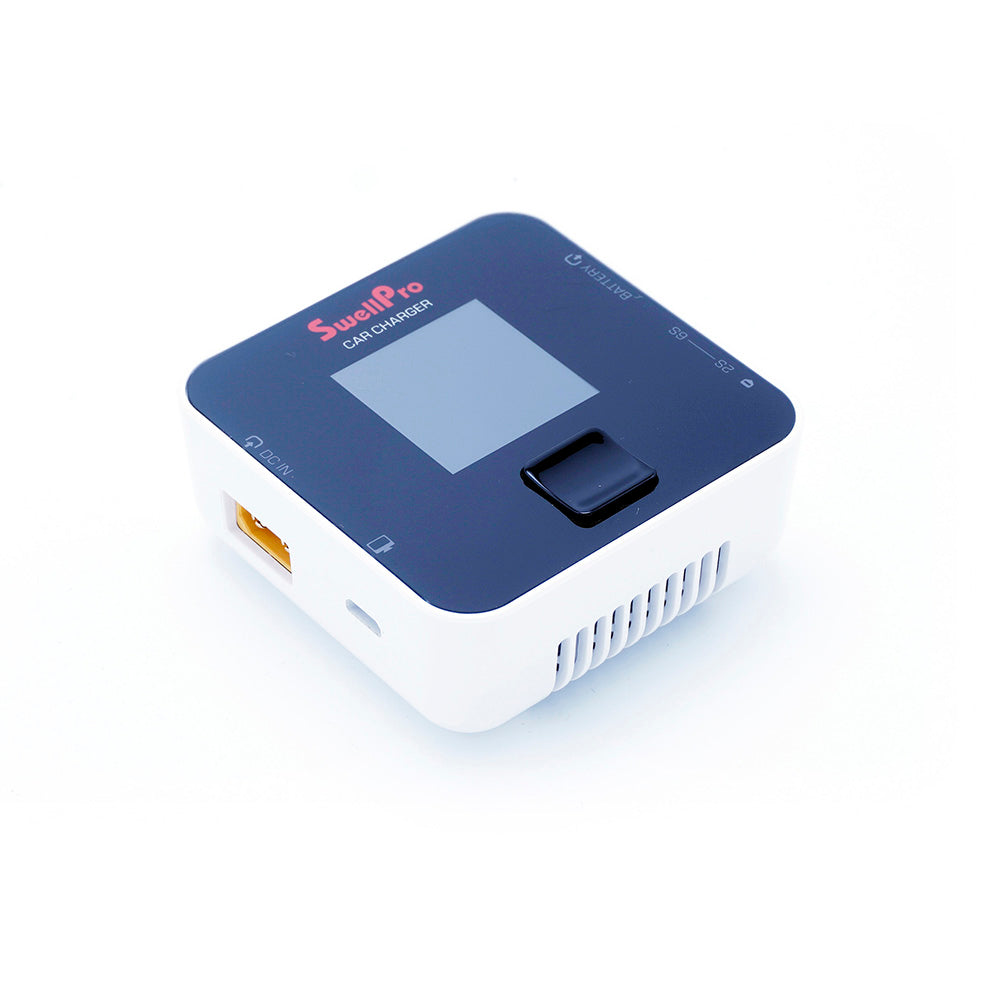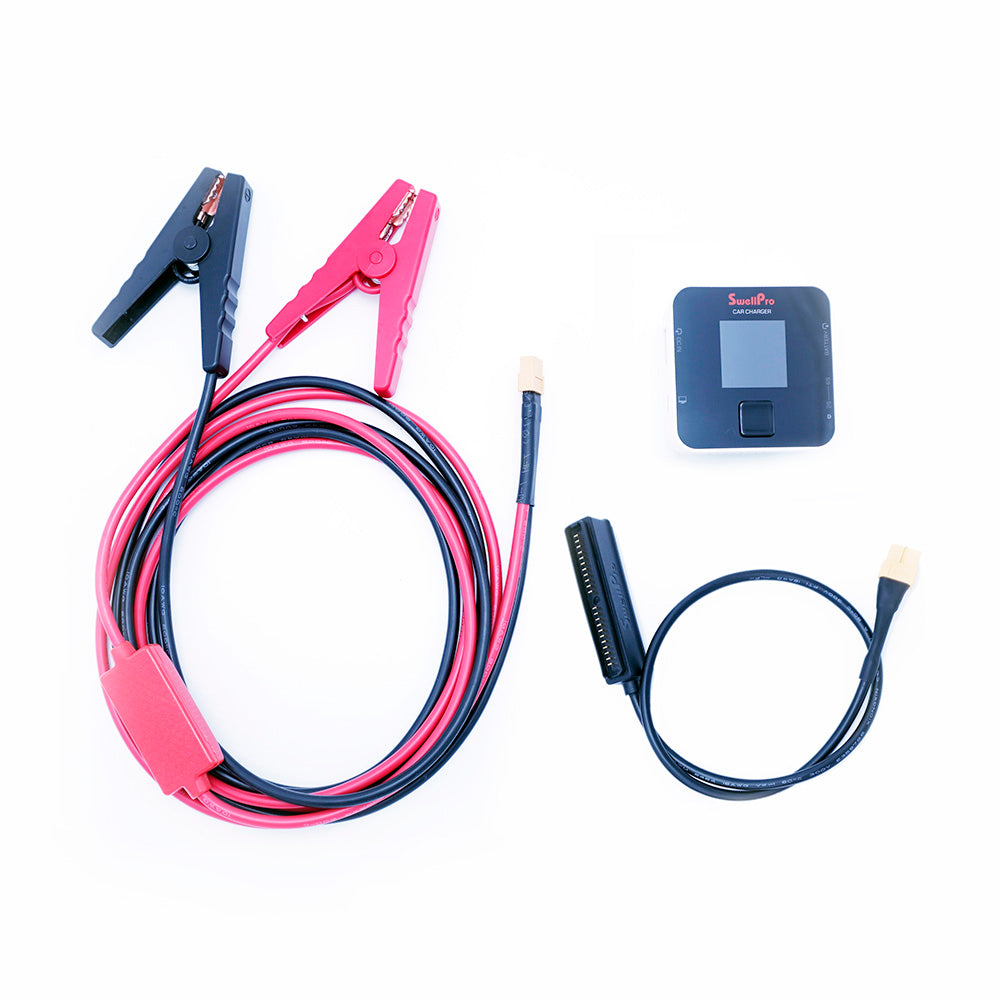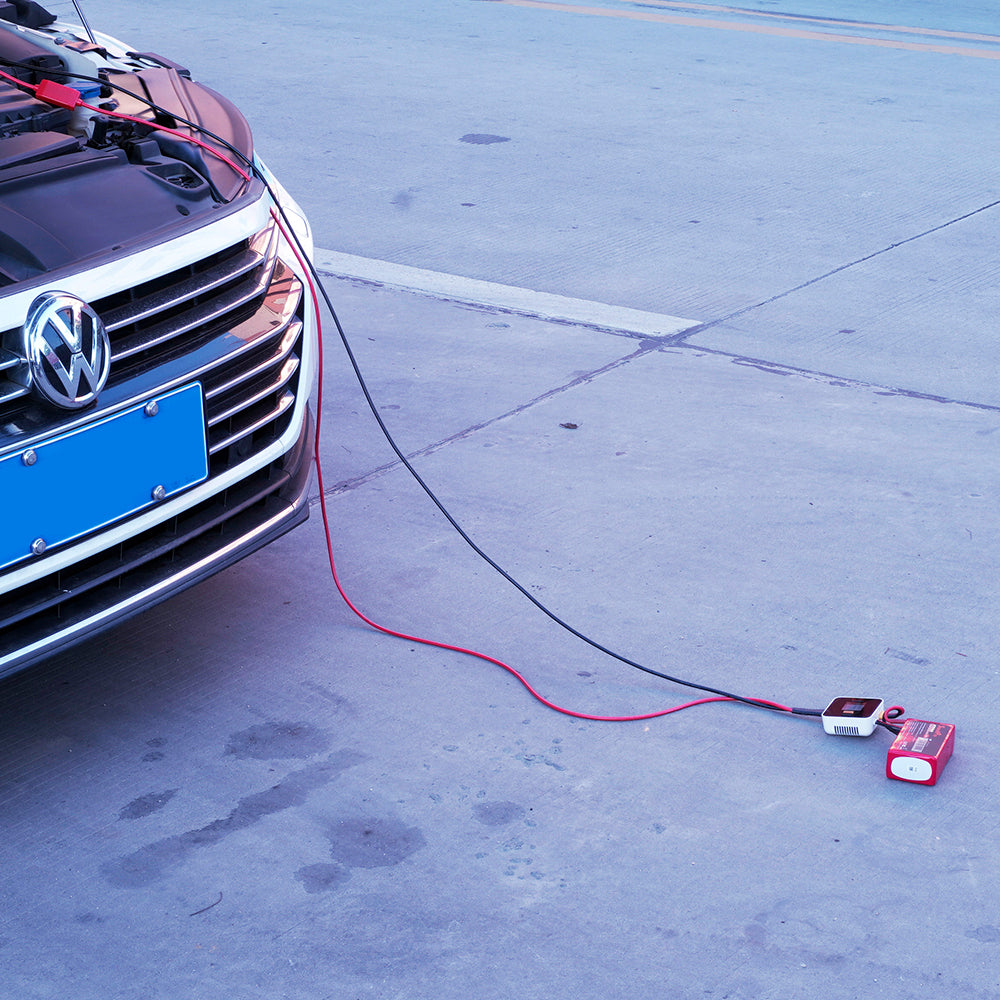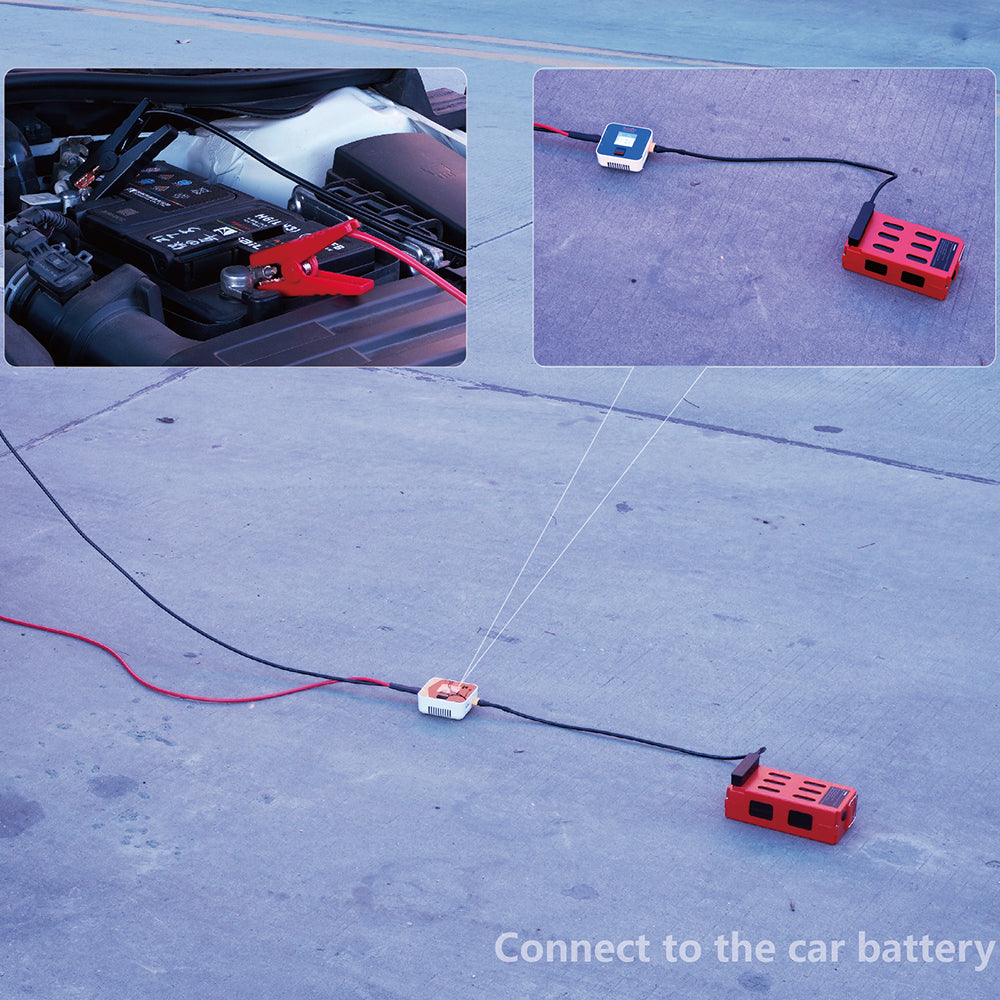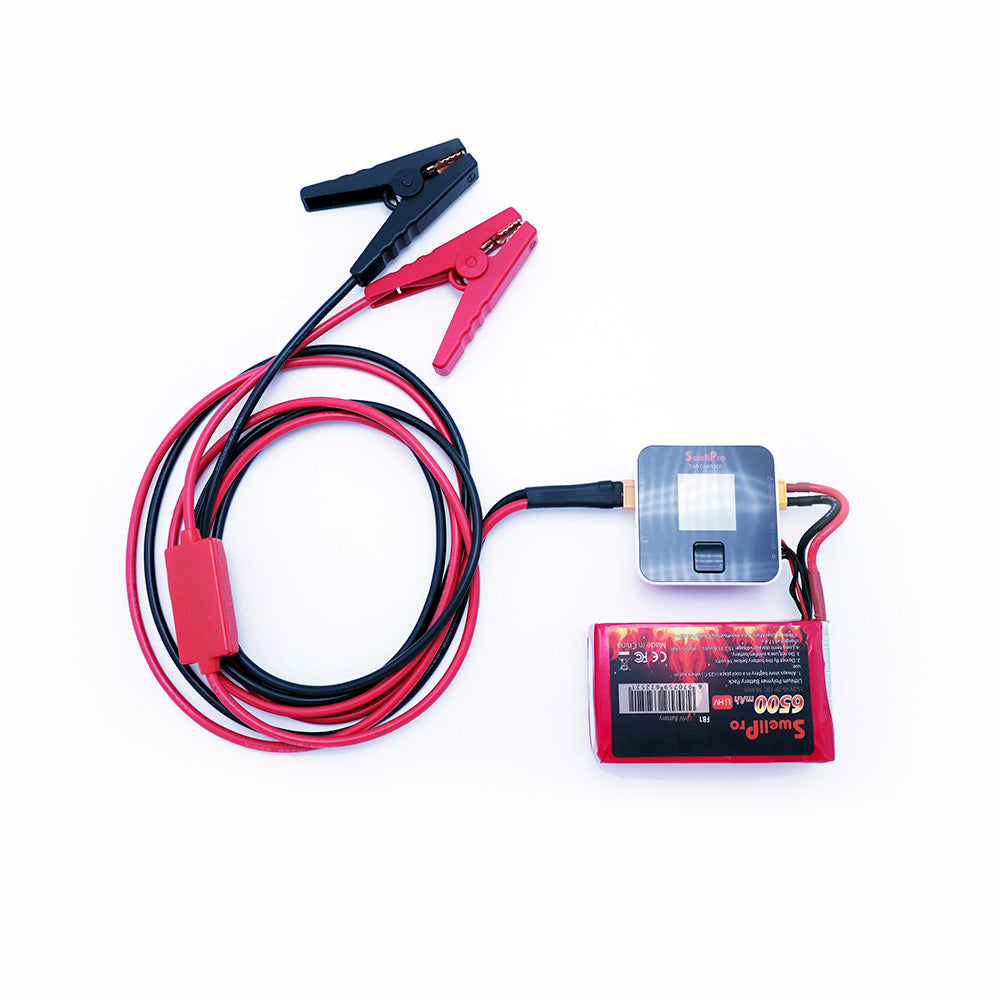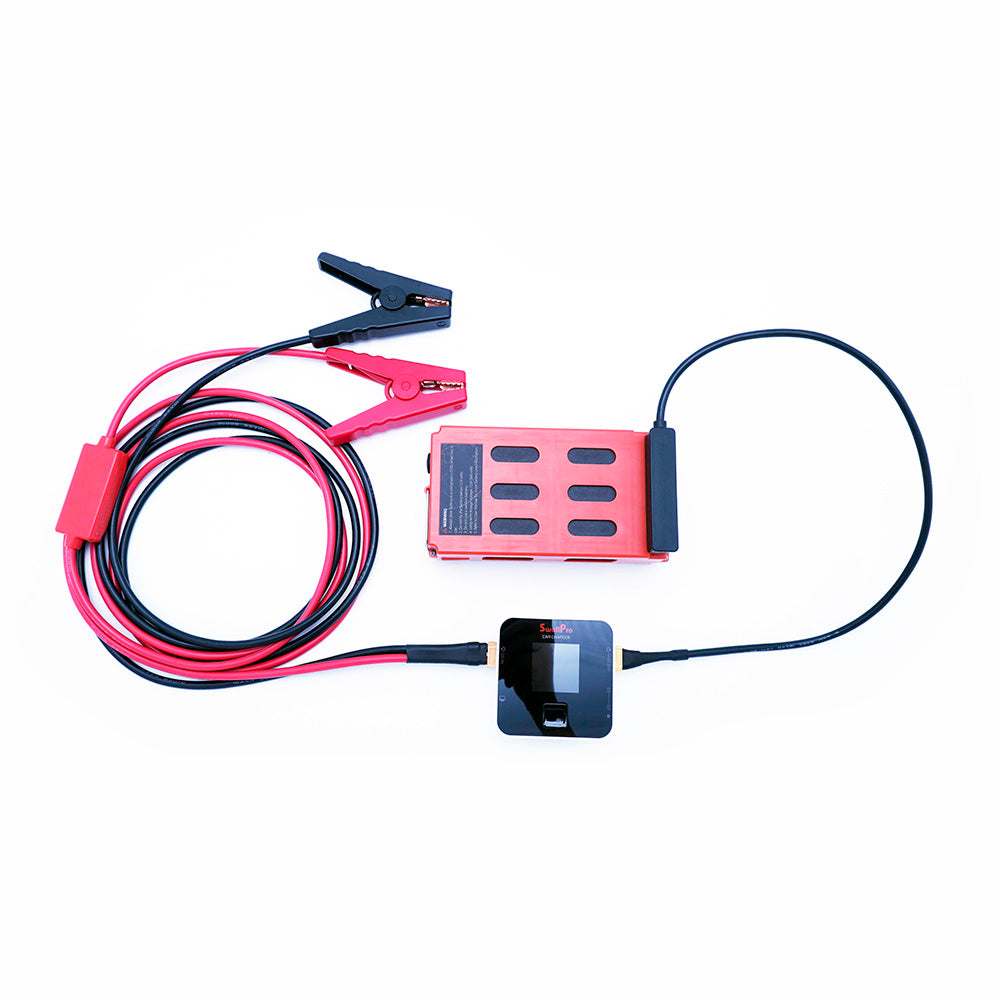 Swellpro Smart Car Charger for SD4/FD1/SD3/SD3+ Drone
Free shipping for order over $900.
Duty-free for USA, AU and NZ.
Buy now, pay later with Klarna.

Overview: Swellpro smart car charger offers a cost-effective solution to assist in keeping your drone battery in top condition, increasing the lifespan of the battery, and realizing that you can freely charge the drone battery at any location.
Specification: 
Input voltage: 10-30V DC
Output voltage: 1.0-30.0V DC
Max. input current: 9A
Balance current: 0.5A/Cell Max
Charging current: 0.1 - 8.0 A
Discharging current: 0.1 - 1.0 A
Max. charging power: 200 W
Max. discharging power: 10 W
Abnormal voltage alarm: Support
Incorrent cell count setting alarm: Support
Supported battery types and cell: LiFe, LiIon, LiPo, LiHv 1~6S;
Pb 1~12S; NiMH/Cd 1~16S
Working temperature: 0 – 40 ℃
Storage temperature: -20 – 60 ℃
Dimention: 72x72x32 mm
Weight: 120 g
Cable length: 2 m
Important: Keep the car engine running while charging the drone battery with the car charger to prevent the car battery being drained.
In the box: Smart Car Charger x 1set
Compatibility: SplashDrone 4, Fisherman FD1 XT60 battery, Splashdrone 3+, Splashdrone 3
Good but you need your own spare parts store
Drone seems good, although I have already broken it. I have tried to get onto your dealers in regards to getting parts and no one had contacted me for weeks, I then got in touch with another company and they were supposed to send me a quote a week ago and still haven't recieved it. I have not been able to fly my drone for some time now and have recently only placed an order with another company to get spare parts. Still waiting on the shell to come in stock so it will be a few more weeks before I can fly again.
Once again SWELLPRO excels
Great service, great products. Will definitely be shopping with you guys again. Cheers, Pete n Jules!!
One of the best charger Swellpro has made
No more bloated FD1 batteries .. you can discharge.. charge.. storage charge.. cell counts.. battery selection list automatic balance every cells when charging and many more
Subscribe now to receive exclusive offers and product updates.
Get an Extra 5% Off on Your Black Friday Order