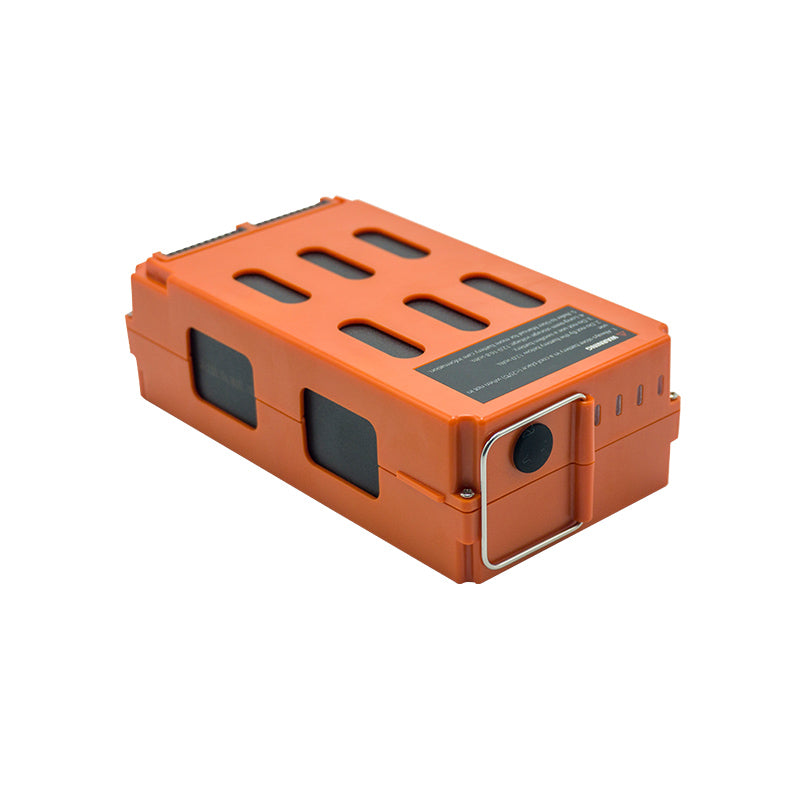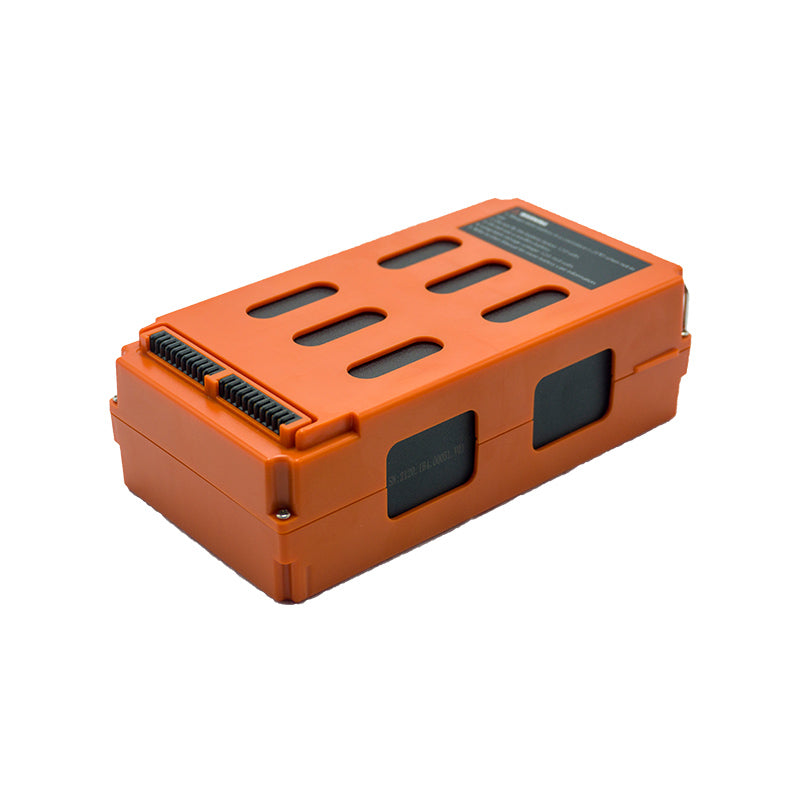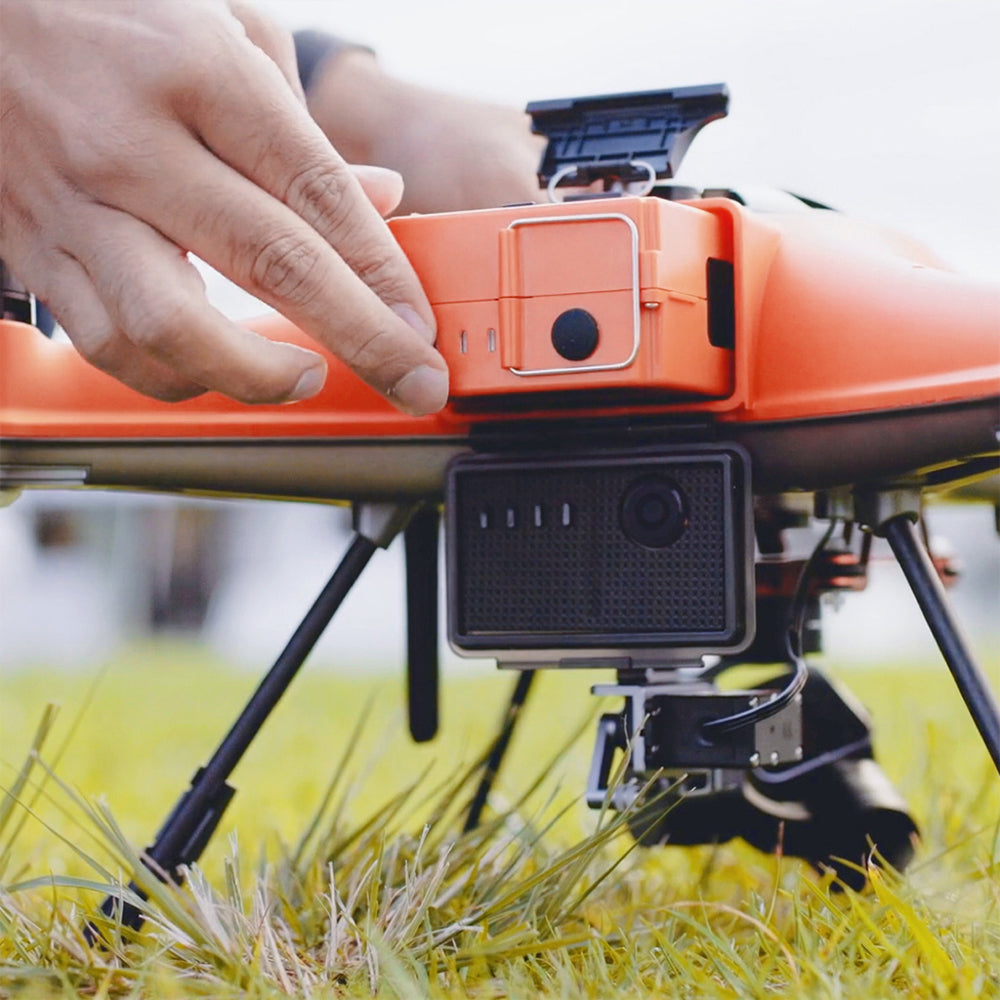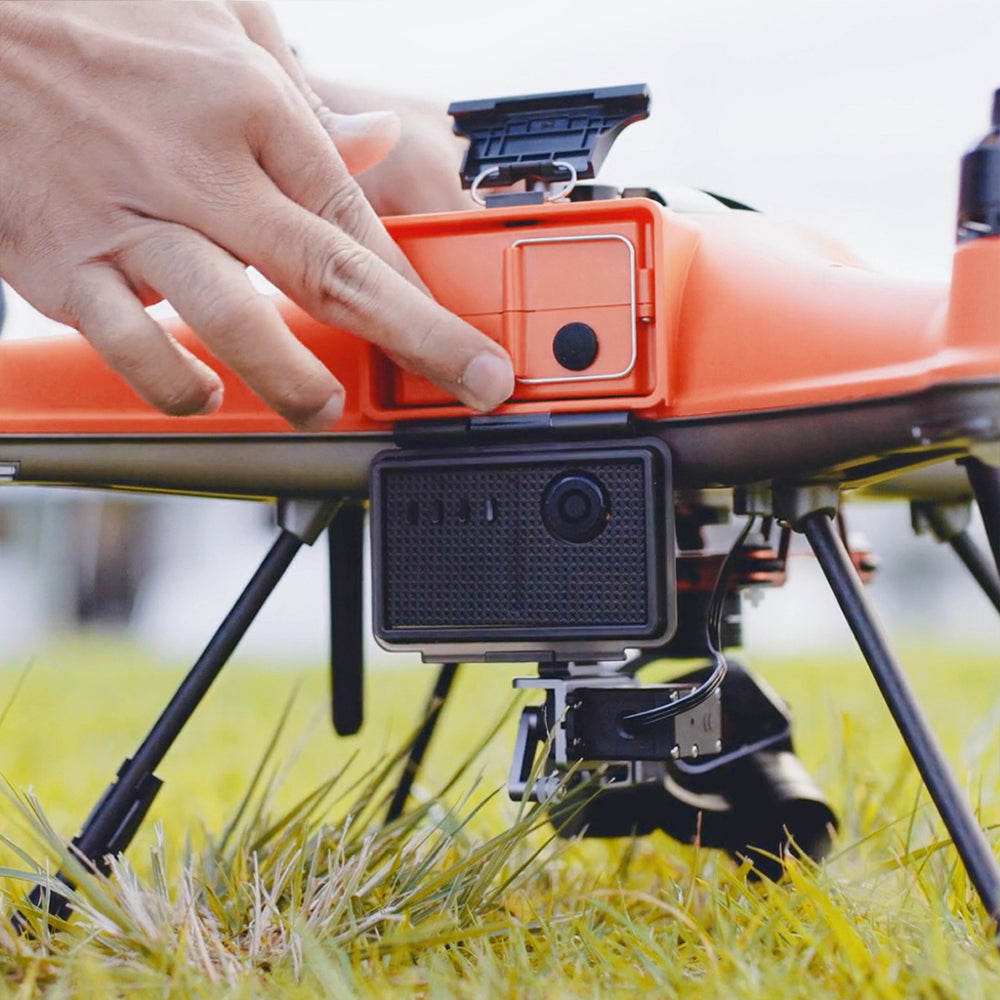 SplashDrone 4 6600mAh Intelligent Battery
Free shipping for order over $900.
Duty-free for USA, AU and NZ.
Buy now, pay later with Klarna.

How to Properly Install SplashDrone 4 Battery 
Overview: IB4 Intelligent Battery is specially designed for SplashDrone 4. It has an internal battery management system, teamed with 6600mAh of high-performance lithium technology cells to provide up to 30 minutes of flight time. 
Highlights: 
Real-time battery indicator.
Fast, easy, slide in battery replacement.
Integrated BMS to ensure battery health, safety and lifespan.
Specification:
Capacity: 6600mAh
Voltage: 14.8V
Type: 4S LiPo
Weight: 730g (+/-5g)
Size: 153.6*82.4*48.3mm
Working Temperature: 5℃-40℃
Maximum Charging Power: 84.5W
Tips: You can find the drone SN number inside the battery compartment, SN format: 20XX-SD4-XXXX-V0X.
In the box: 6600mAh Intelligent battery x 1pcs
Compatibility: SplashDrone 4 
Why re-charging takes so much time like full two days?
I plugged the battery to charging cable and waited for two days, but still get charged only around 60%. Do we need to wait like three days for full-charge??
Hi Saneaki,
Please check whether you have charged the battery in the correct way, correct steps are as follows:
1. Connect the charger to the power plug on the wall, and confirm the charger's light whether turn green. If yes, pls go on next step.
2. Connect the battery with the charger.
3. Power on the battery with one short press and quick to press three seconds.
4. Finally, you check whether the battery is charging by the charger light is red.
Btw, here is a video for how to charger the battery correctly, link: https://drive.google.com/file/d/1sC458X1Vv5TTY7tgOGpr2zzvIdbFcX14/view?usp=sharing
Hope this can help u.
Regards.
Subscribe now to receive exclusive offers and product updates.
Get an Extra 5% Off on Your Black Friday Order