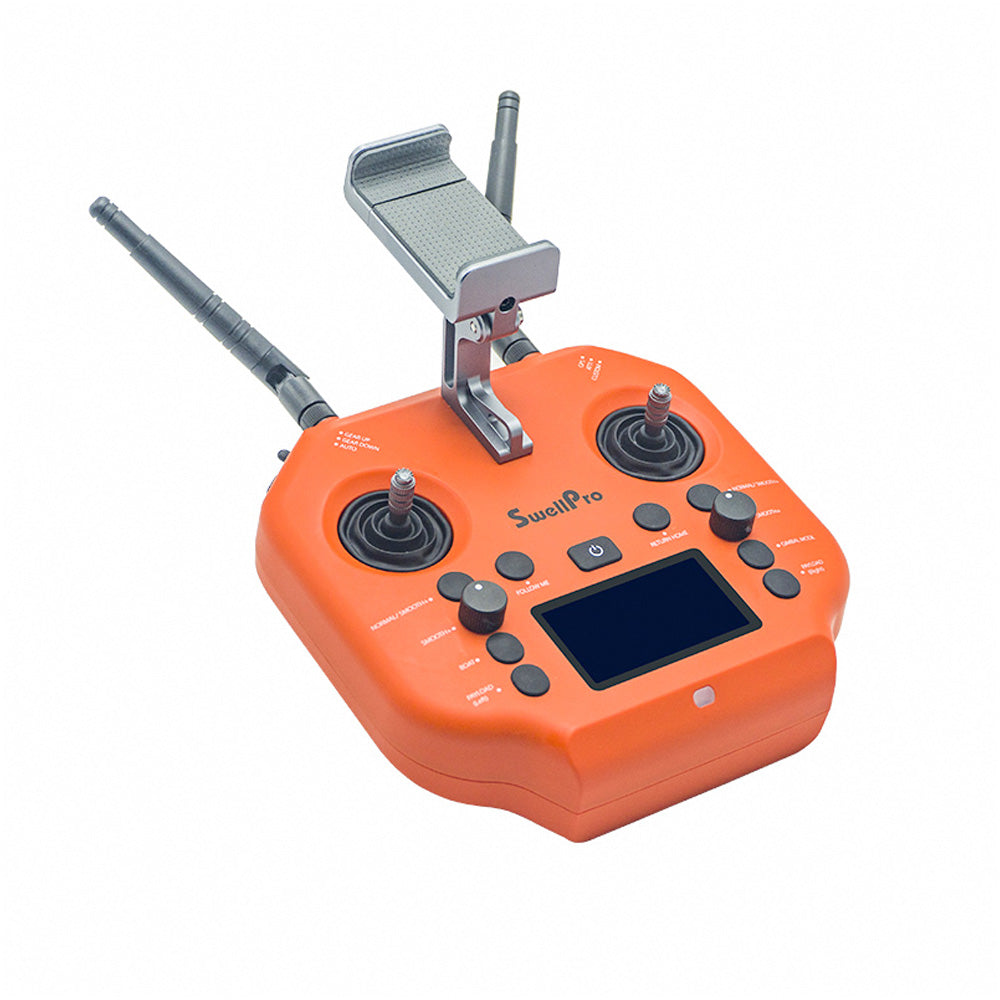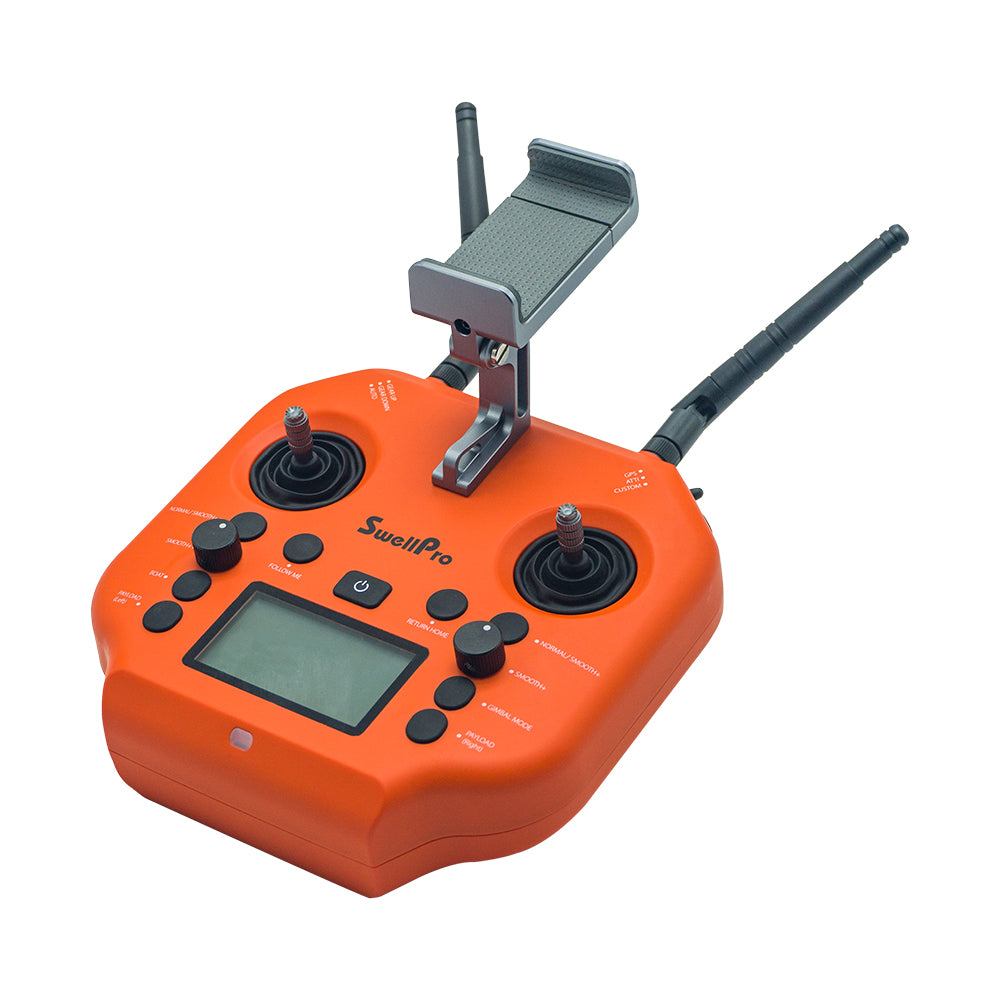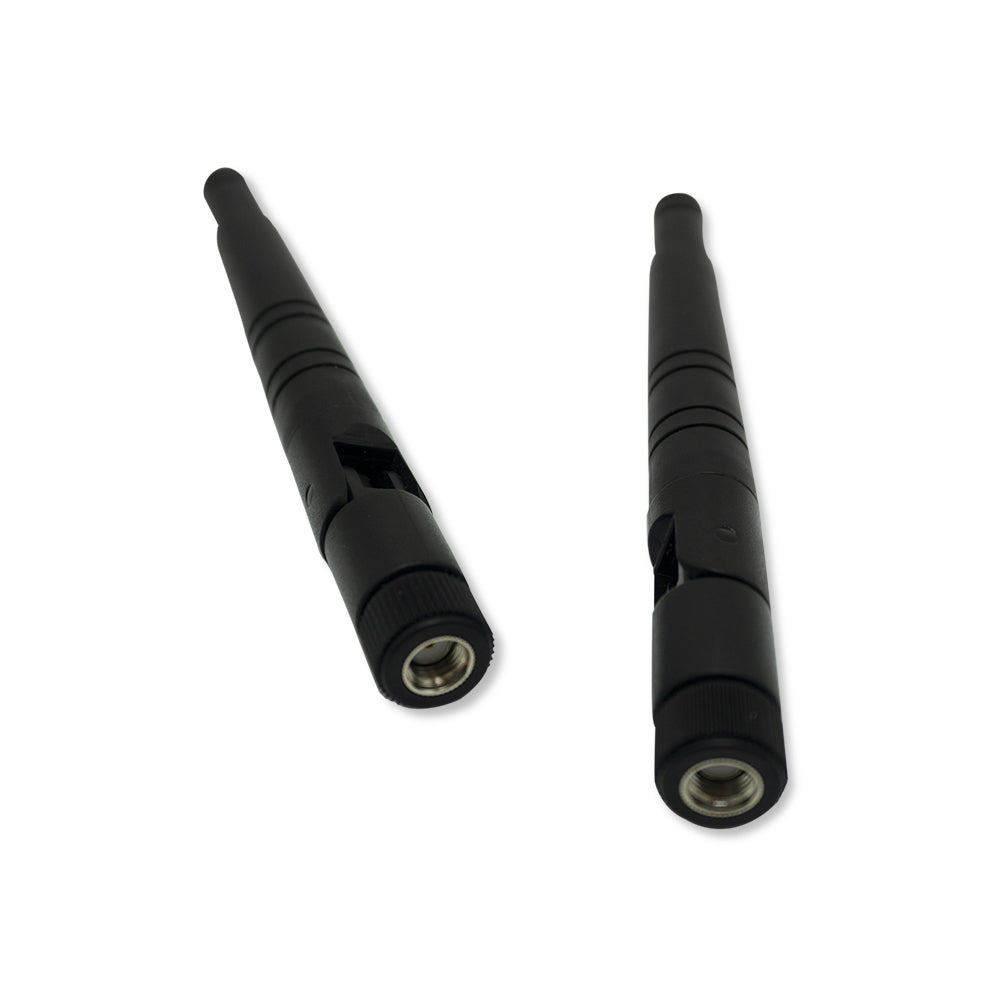 SplashDrone 4 Waterproof Remote Controller
Here you can select to buy the MRC antenna only:
Here you can select to buy the MRC antenna only
Free shipping for order over $900.
Duty-free for USA, AU and NZ.
Buy now, pay later with Klarna.

Overview: Waterproof Remote Controller for SplashDrone 4 with the mobile device holder.
Highlights:
IP66 Waterproof for worry-free operation
Built-in GPS for high precision tracking
Multiple WiFi connections
Mobile device holder makes your phone and the remote controller into a convient control combo
Specification:
Waterproof Rating: IP66
Operating Frequency: 5180 - 5875 MHz
Transmitter Power (EIRP): FCC/IC: ≤ 24 dBm
CE/SRRC/MIC: ≤ 20 dBm"
Real-time Video Transmission: 720P@30fps
Latency: 200 ms (It depends on the actual shooting environment
and mobile devices)
Battery: 2S 3600mAh
Working Time: 7 hours
Working Current/Voltage: 0.3A/7.4V
Ethernet Port: IP: 192.168.2.220:2222
Wi-Fi Hotspot: IP: 192.168.2.220: 2020; Default password: 12345678
Mobile Device Mount: Suitable for any size phones;
Tablets require an larger mount(sold separately)
Screen: 2.68 inch, 128x64
Working Temperature: -10℃ - 40℃
Remote Charging time: 3 hours
Power Input: 5V/2A
In the box:
Standard:  SplashDrone 4 Remote Controller x1
Advanced: SplashDrone 4 Remote Controller x1
                    Tablet Holder x 1
Compatibility: SplashDrone 4 
Controller
I live in New Zealand and needed a new controller. It only took 6 days from ordering to arriving..couldn't ask for betterI was a bit anxious about spending so much on an international order but arrived safe and sound. Thank you.
Package on hold with DHL
I still have not received the package, the shipment is on hold. I don't know why. Maybe you can clean this up. I am tired of complaining.
Hi Christian, sorry for the shipping problem. We have contacted DHL to update your package shipping status and deliver it asap.
Subscribe now to receive exclusive offers and updates.
Get an Exclusive 5% Off Your First Purchase