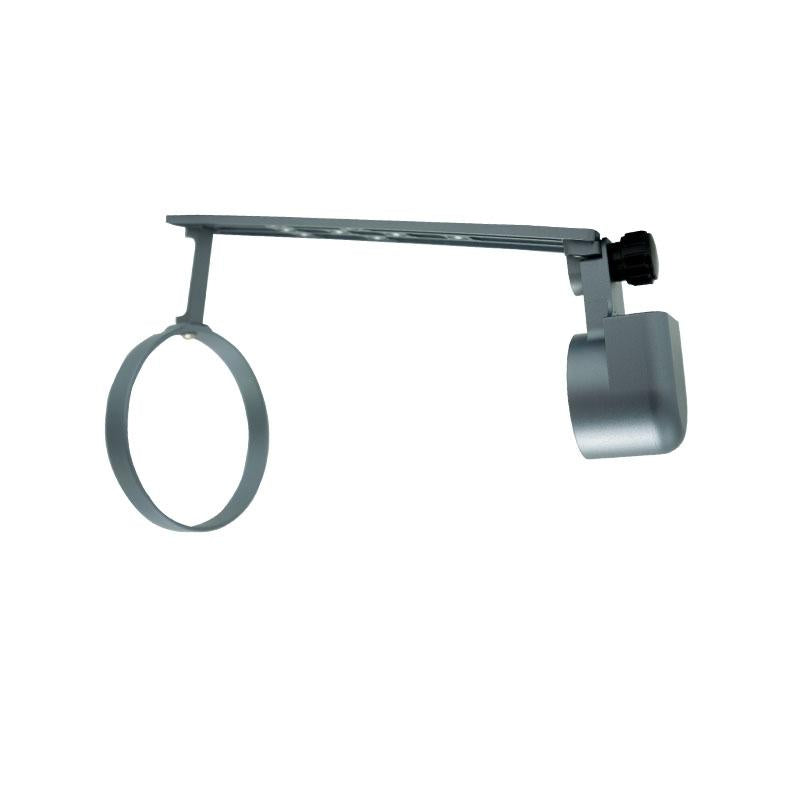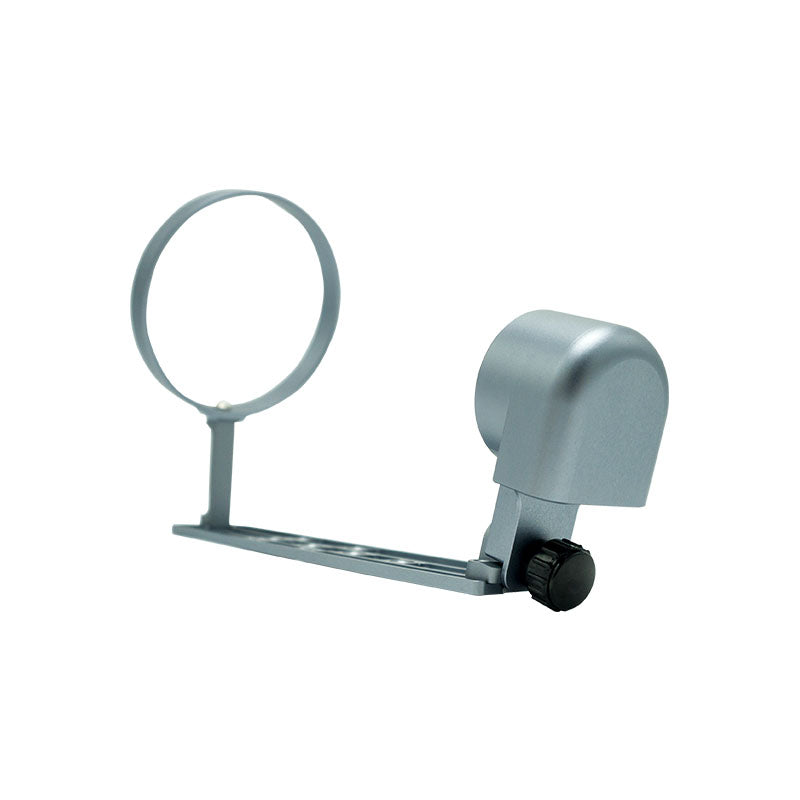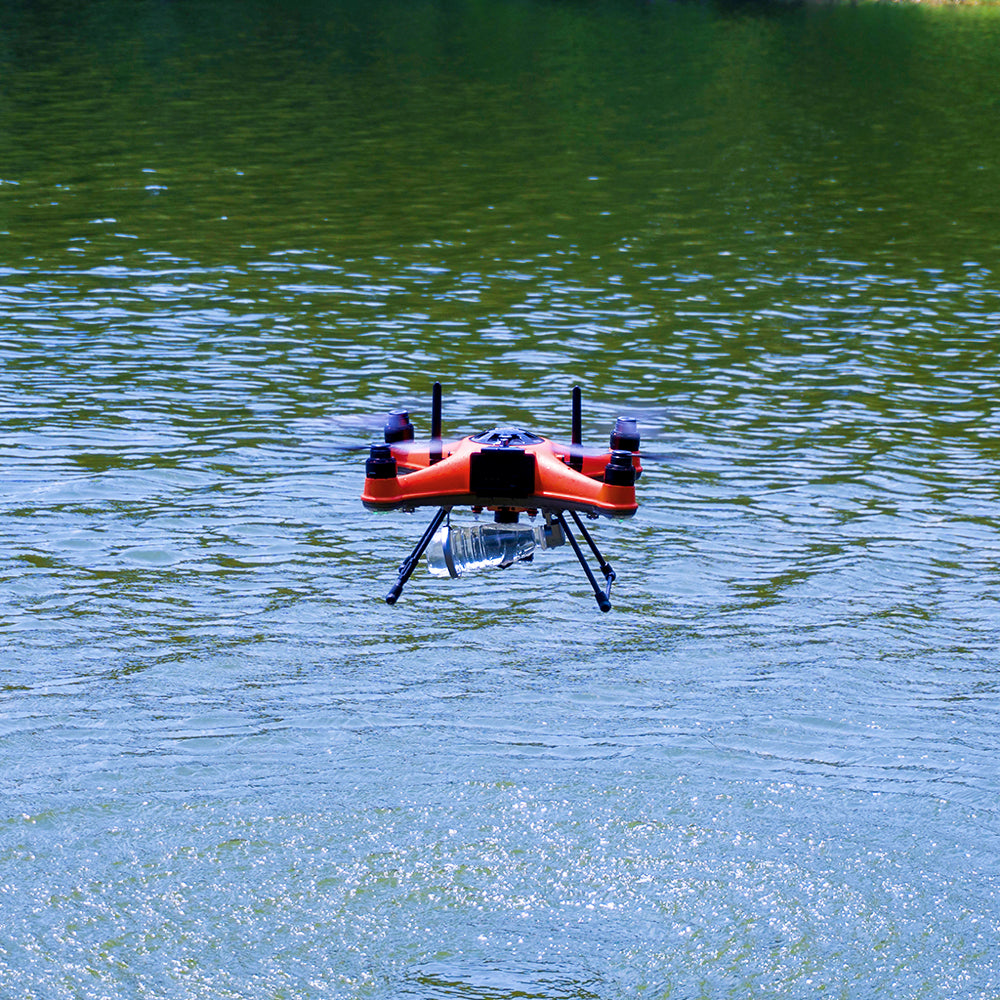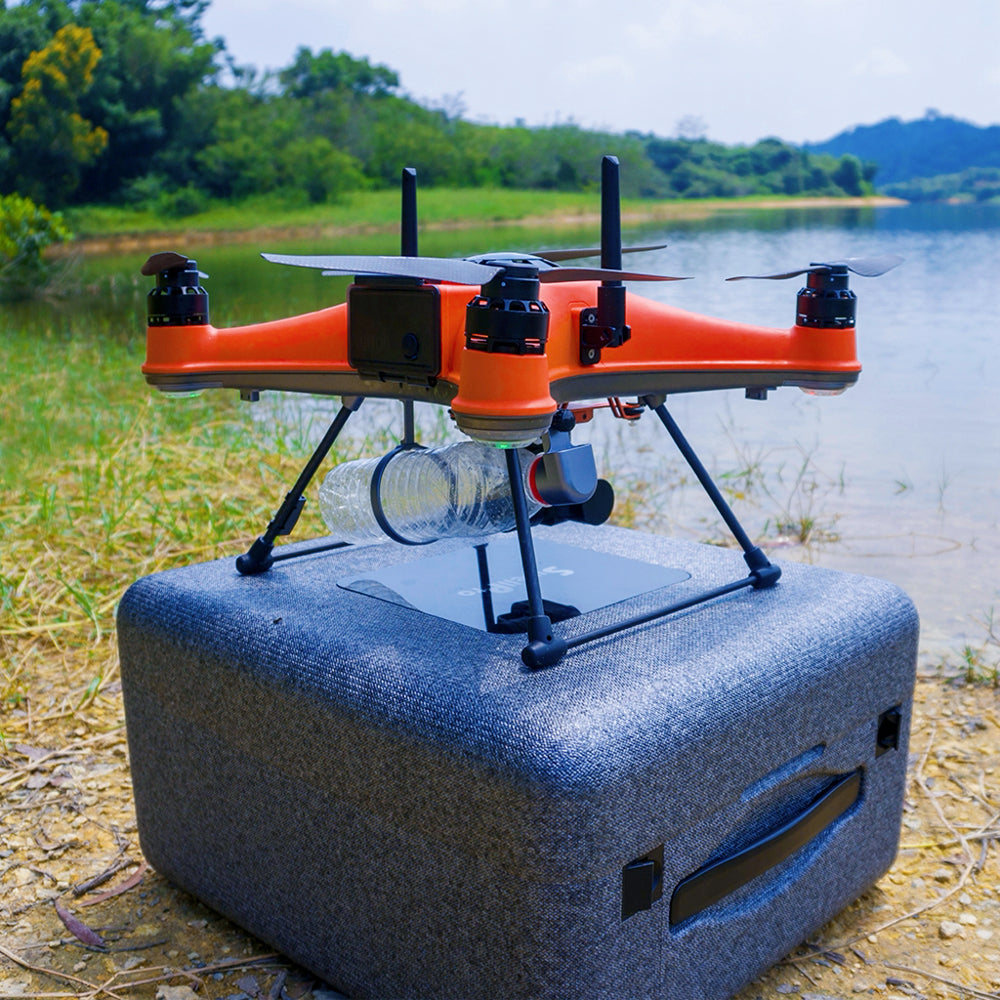 Water Sample Collector for SplashDrone 4
Free shipping for order over $900.
Duty-free for USA, AU and NZ.
Buy now, pay later with Klarna.

Smart Water Sampling with SplashDrone 4
Integrated with a water sample collector, SplashDrone 4 can quickly bring water samples from hard-to-access areas to operators on the shore. Compared with conventional methods, this new drone sampling solution improves safety, accuracy, and efficiency while reducing costs spent on equipment and reliance on field personnel.

Reduce Time by 75%
SplashDrone 4 drastically increases the mobility of the operation. In 1 minute, SplashDrone 4 can reach any location within 600 meters and proceed with water sample collecting. It significantly reduces the amount of time needed for the total operation.
Reduce Costs by 90%
When collecting water with SplashDrone 4, you eliminate or reduce the need for a boat as well as maintenance and specialized training.
Precise Targeting
Using the Waypoint function, SplashDrone 4 can automatically navigate to a specific location based on the GPS coordinates you set on the App. After the drone arrives at the target location, you can land it on the water surface to collect water, and then fly it back to retrieve the water samples.
Repeatable Data Collection
With the Route Saved feature, operators can save the sampling location and quickly reaccess the exact location for the next operation, allowing for a repeatable, consistent water sampling data collection.
Risk-free Drone Operation
No need to worry about water getting in the drone like every other drone on the market. SplashDrone 4 offers a complete waterproof UAV solution with its IP67 waterproof rating. You can land the drone on the water let alone the splash or rain. SplashDrone 4 provides you with the capability for a continuous, risk-free solution in any harsh environment.
Risk-free Human Operation
SplashDrone 4 eliminates the need for operators to travel over the water surface or enter hazardous areas. Hence, reduce any possible risk for human on-water operation.
Specifications:
Bottle Cap Finish: 30-400/410/415
Diameter: 30 mm
Height: 9 mm
Weight: 56 g
Material: Aluminum
Compatible bottle volume: 350ml / 550ml
Compatible diameter of the bottle: 66 mm
In the Box: Water Sample Collector x 1pcs
Compatibility: SplashDrone 4
Looks Good
We have not used this attachment yet.
Subscribe now to receive exclusive offers and updates.
Get an Exclusive 5% Off Your First Purchase